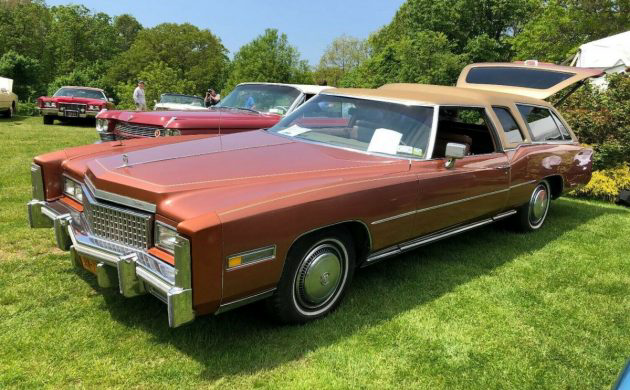 Update 7/24/19 – This rare Cadillac wagon has resurfaced here on eBay. We aren't sure if it changed hands, but it's still in New York. It'll be interesting to see what it gets bid up to.
From 1/1/19 – Owning a Cadillac Eldorado imparts an air of exclusivity and luxury to those lucky enough to purchase one. It is possible to gain membership into an even more exclusive club by owning a car like this Eldorado Station Wagon. If you want to own a classic that will truly ensure that you stand out from the crowd, then this might be the car for you. Located in Farmingdale, New York, you will find this luxurious station wagon listed for sale here on eBay.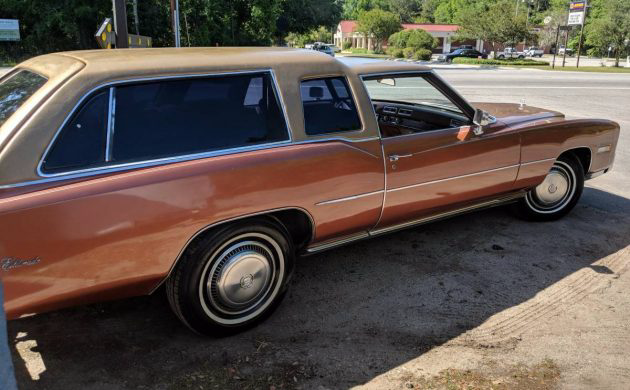 The Eldorado is essentially a hand-made car. A standard Eldorado was plucked from the production line and sent to an approved customizing company for conversion. In this case, the cars went to a company called Wisco, who undertook the conversion. The owner claims that only two cars were converted during the 1975 model year, and after a pretty exhaustive search, I've been able to locate one other '75 Station Wagon that was built by Wisco, and it is finished in metallic green with a white vinyl top. There is also one featured in the Wisco catalog that you will find below, and it appears to be slightly different to our feature car, so there may actually have been three built, not two as the owner claims. This particular car presents really nicely, and the owner says that it has never had a hit. Everything on the outside of the car presents really well, and the vinyl top is also in good condition.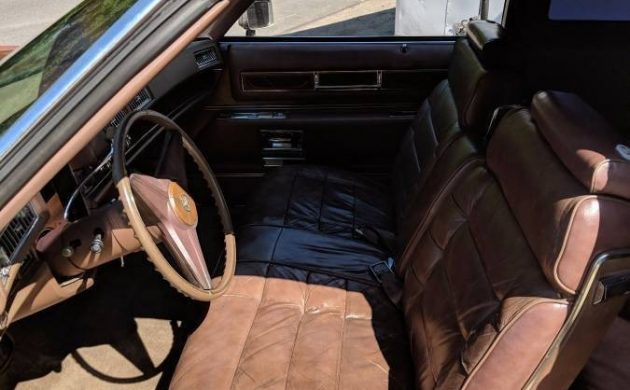 It's a Cadillac, so naturally, it wants for nothing. Power windows, power seats, an 8-track player that still works, leather upholstery, power locks, and air conditioning that has recently been converted to R134, and works perfectly. Everything is in really good condition, and the wagon even features a rear-facing third row, making this a true seven-seater.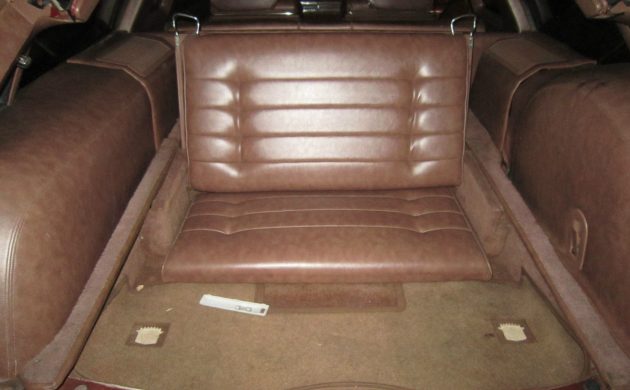 Unfortunately, there are no shots of the engine, but we do know that it is the 500ci V8 which is hooked to an automatic transmission and sends drive via the front wheels. Of course, power steering and power brakes are par for the course, and the tires and brakes have only recently been replaced. The owner says that the car runs and drives really well.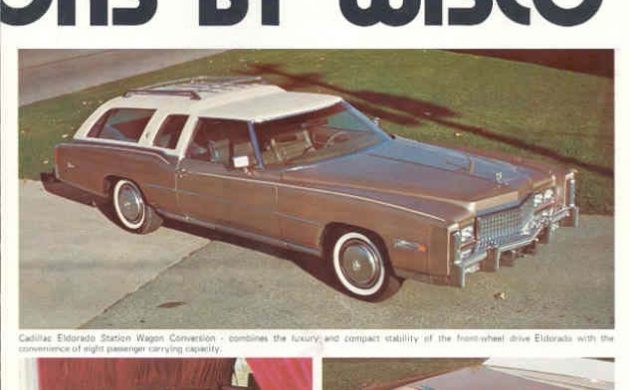 This is another one of those cars that come along now and then and asks the question about what price you are willing to pay for exclusivity. There are certainly not many '75 Eldorado Station Wagons in existence, so this is a car that is guaranteed to attract attention wherever it goes. It is almost impossible to place a value on this car, simply because it is so different. The owner has placed a value on it. He has set the price at $25,000. It's not cheap, but I'd be willing to bet that if you parked this in your driveway, your neighbor isn't going to have an identical one in his driveway.