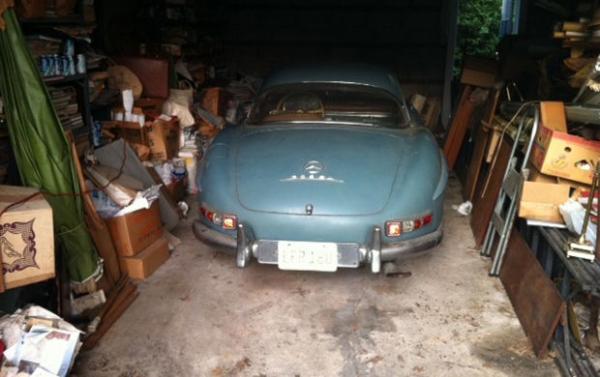 This 1960 Mercedes-Benz 300 SL Roadster just sold minutes ago at the Gooding & Company auction here at Pebble Beach for $875,000! We just took a look at this car in person today and it was still dirty from sitting for many years. It was recently discovered in a New York garage with only 15k miles on the odometer. It had lived with the same family for over 50 years and is still in excellent condition.
Reader John L just submitted this photo, which was taken about a week after the car was found. This sale was at the top end of the auction company's estimated value and it displays the growing interest in unrestored original cars. Gooding & Company actually featured many survivor cars this year. The paint was chipped and the chrome was pitted, but it was great to see preserved cars sitting next to completely restored ones.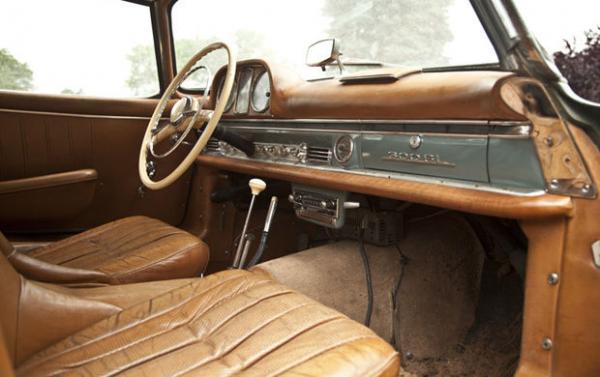 We would take an original car over a restored one any day, because these cars still have a soul. The scars in the paint and the smell of the interior just add character and each flaw tells a story about the car's past. Cars are much more than steel and leather. They hold memories from the lives of their previous owners. They are a time capsule which allow the new owner to take a glimpse into the past.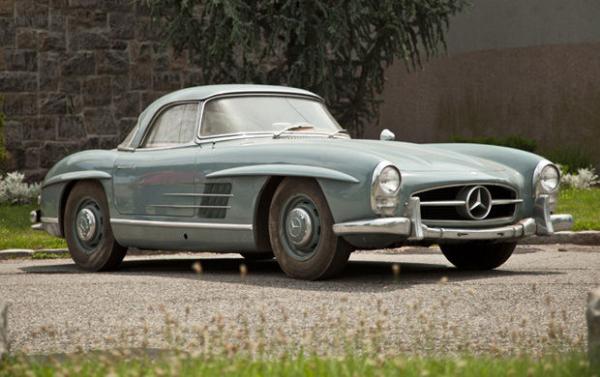 Although the majority of us could never afford a 300 SL, it is always fun to dream of finding such a rare and beautiful automobile in the neighbor's garage. Don't give up hope. This car shows that real barn finds are still out there just waiting to be discovered.