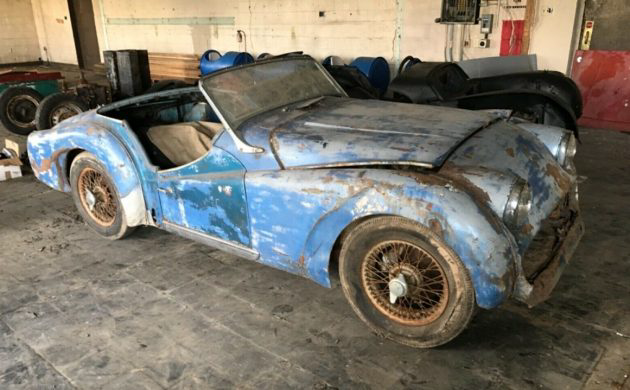 The iconic little TR2/3/3A/3B line of sports cars reflects an earlier, simpler time in the world where "sports car" meant drafty side curtains, minimalist weather protection, wire wheels, and a love for wind in the hair and bugs in the teeth! Time has not always been kind to these Triumphs, but Barn Finds reader Larry D. saw something in this listing here on eBay and submitted it to us to look it over. The car is in Blytheville, Arkansas, and has a BIN price of only $2,850! As it turns out, the seller is apparently unloading a whole stash of TR3 items, including another complete chassis and drivetrain and a set of floors that could be used to repair this car!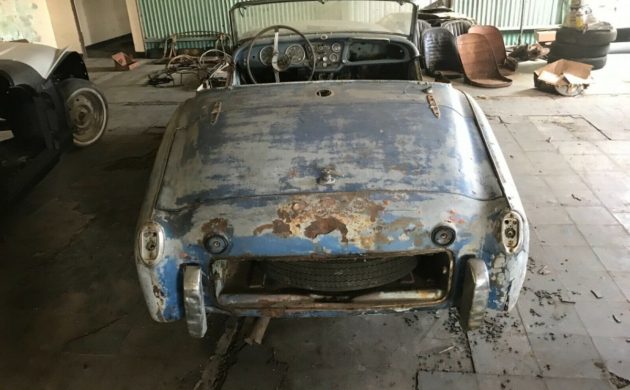 It's almost as if the Triumph designers couldn't figure out where to put the spare tire! Actually, that's true, as the original Triumph Sports show car (also known incorrectly as the TR1) had an exposed rear tire ala the MG T-Series and Morgans. If you are considering this car, you should look carefully at the pictures as there are many more TR3 parts in the corners than are listed in the auctions — for example, the seat shells in the corner there. The seller reports "rust in the usual places" which pretty much means everywhere in a TR3A, but most if not all panels are available or can be repaired.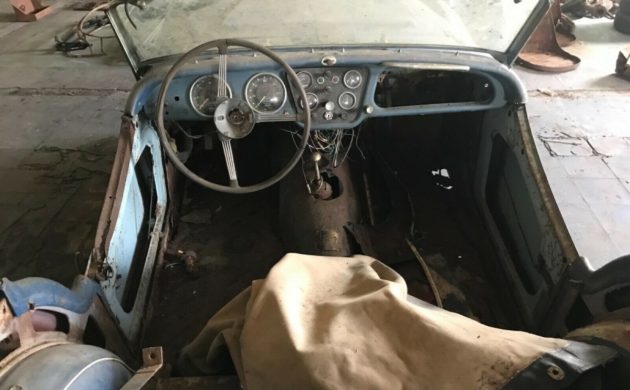 Believe it or not, it's encouraging to only see a little daylight through the floor. The car appears largely original and apart from the interior, largely complete as well. Perhaps the seller can find a front bumper, top bows. and side curtains to throw in? The serial number indicates that this car did not originally have overdrive, and from what I can see here I think that's still the case.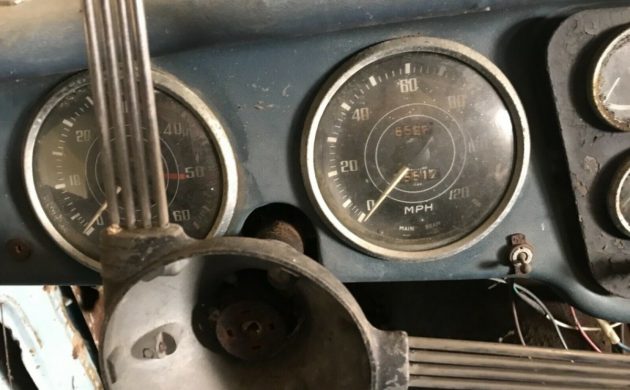 Gauge visibility is not an issue with these Triumphs, and I don't think it will be that hard to get this car back on the road rolling up miles again. Of course, that depends on how far you want to take it. One of my favorite TR3s of all time belongs to a local club member and friend, who started with a car worse looking than this and decided to make it run well without worrying about cosmetics. He drives it everywhere and calls it his "rat rod" TR3, in contrast to his beautifully restored TR250. I think he might be having more fun with the TR3!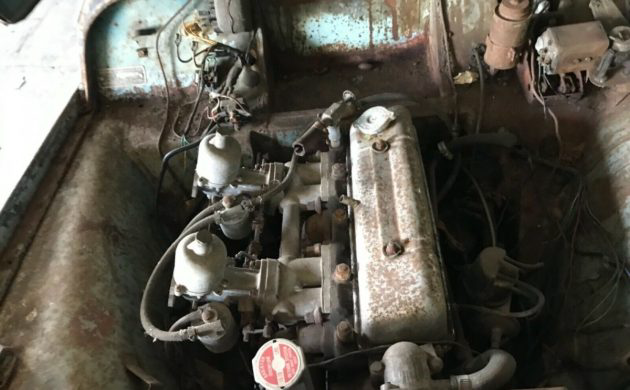 Surprisingly, we're told the engine is a runner! That's good news as the wet-liner TR four-cylinder can be a bit tricky to rebuild, although it has a very positive reputation as a tough engine to break.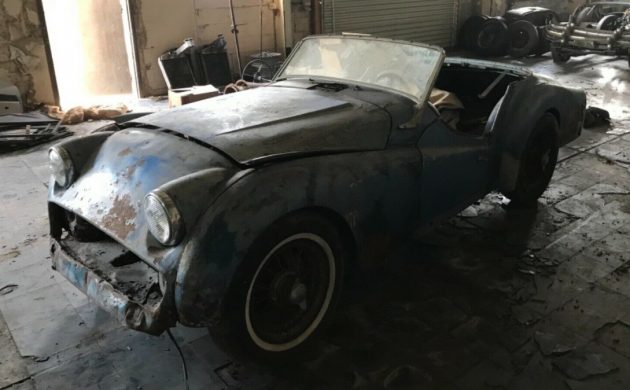 What an evocative shot! Wouldn't you like to make this classic sports car yours? I sure would! Be sure to let us know if you do!