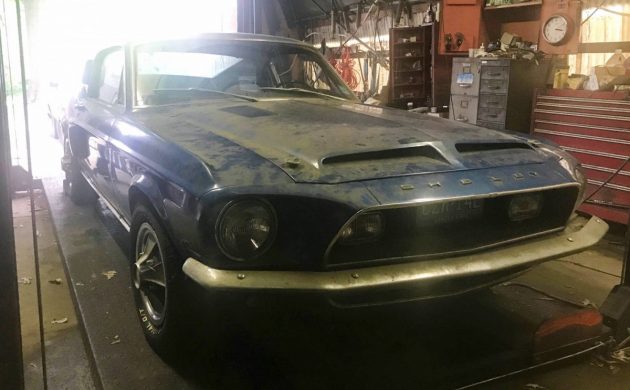 Reader Richard R recently shared a barn that he's known about for most of his life, as a matter of fact, it was his uncle's car! Sadly, his uncle recently passed away and his family decided to sell his cars. Richard did his best to buy his Uncle's 1968 Shelby GT500KR, but just couldn't afford it. Thankfully, the car went to a good home, the proceeds went to charity and Richard ended up with his Uncle's other car. I'll let him tell you the rest of the story below.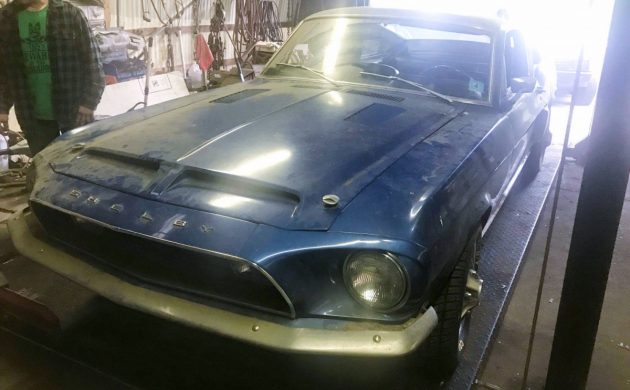 From Richard – This 1968 Shelby GT500KR My uncle had it stored in his barn for 34 years. He brought it out last year and got it road worthy before he passed last December. Unfortunately, it left the family because I couldn't afford the price tag. He bought it in 76 and drove it a few years before it was parked for good.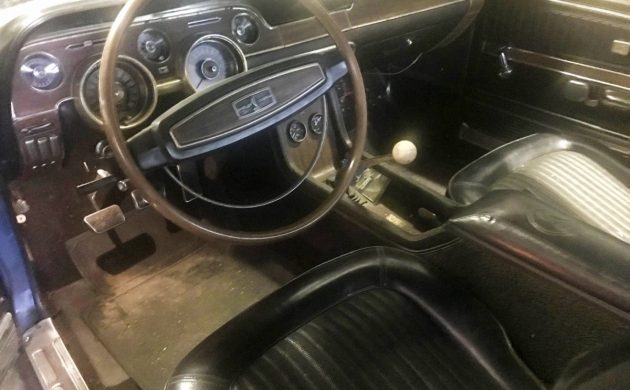 To get it going again, he just pulled it out, replaced tires, fluids, and brakes and off it went. He bought it from the original owner, I believe, in Pa. He drove it until he got bumped in the rear at a stop sign and never drove it after that. I was 9 years old last I saw it. He bought a 10 second 1968 Mustang Fastback with a 427 to drive and parked the Shelby. My uncle liked to race and ran a few cops in his day with both cars, so he replaced the Shelby trans with a stronger top loader 4 speed. No idea what happened to the original. The car has 51,000 miles on it and the estate sold it for charity to a guy out in Ohio. I backed out at $61k. I think it went for $75k.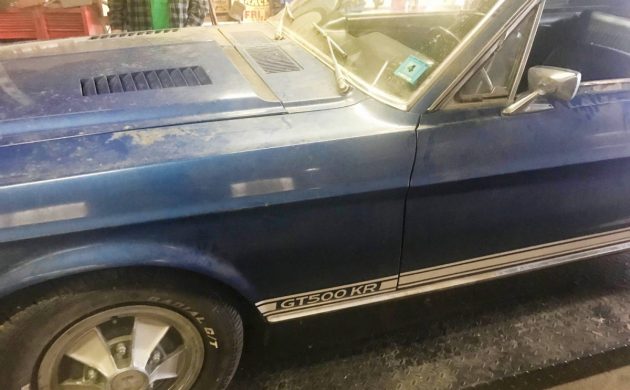 I am purchasing the 1968 Fastback 427 car, however, to try and keep it as part of the family. It's a cool car and pretty much original outside of a repaint on the trunk lid and the trans. We are going to miss the car because they don't come along that often.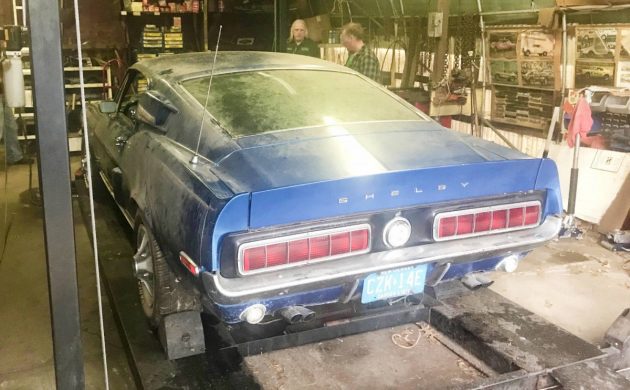 My uncle and father were both farmers in N.J. and both Ford guys. I have my dads Model A from when he passed 9 years ago and hopefully will have the fastback. Uncle Art was more concerned about speed then shiny paint so both cars were bought to go fast and they were both good choices. Ironically I am all about Pontiacs and own 9 of my own including a few others. Just love any car built like these.
It's too bad that this Shelby didn't stay in the family, but I'm sure the new owner is happy to have it! I want to thank Richard for sharing his Uncle's car with us and can't wait to see the '68 Fastback. If you know about a cool barn find like this, please share it so we can share it and its story! You can send the story and photos to mail@barnfinds.com.