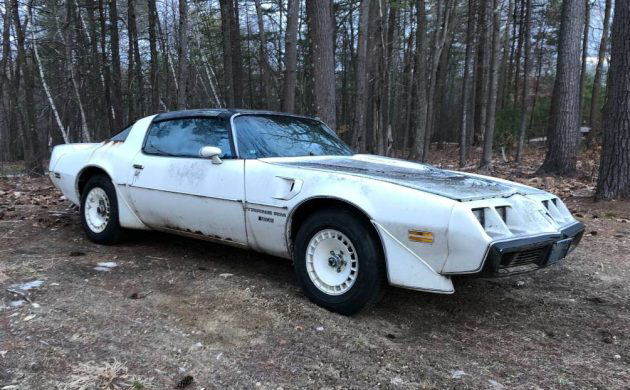 This 1981 Pontiac Trans Am Turbo was supposedly parked with just 20,000 original miles on it, and left to stand outside ever since. Time has not been kind to it, as the bodywork suggests, but the seller indicates it could have been so much worst given how harsh a New England winter can be. This Trans Am is equipped with all the trimmings, including the rare Recaro interior, which is this car's saving grace as a means of proving that miles are indeed that low. The exterior would have you think it had four times that amount, and it begs the question as to why it was parked with so few miles. Find the Trans Am here on craigslist with an asking price of $4,600.
This era of the Trans Am isn't exactly loved by enthusiasts. We were knee-high in the Malaise era (if not up to our eyeballs) by this point, and muscle cars like the Trans Am were shadows of their former selves. Smoky and the Bandit may have been a recent memory, but it felt like it was ages ago when you compare the challenges Pontiac was facing in regards to building an engine that met changing emissions requirements in 1977. GM was increasingly experimenting with turbocharging, and found that it could add some boost to the 301 V8 in the form of a Garrett TBO-305 turbocharger. Power increased nicely over the naturally-aspirated engine, and torque rose to a healthy 240 lb.-ft.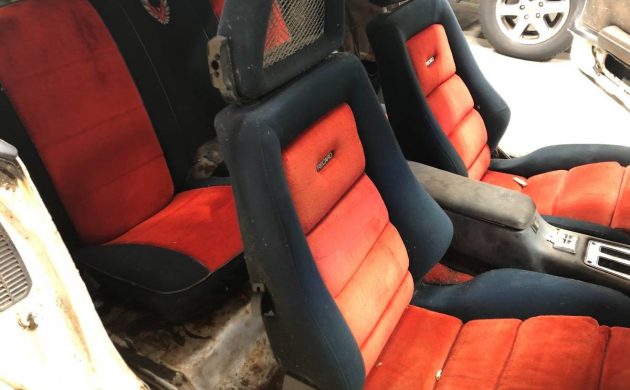 The performance improvements yielded a sub-10 second run to 60 miles per hour, which was actually quite respectable for the day. The Trans Am of this era could also be fitted with an eye-catching Recaro interior, which remains in place here. This is perhaps the most helpful detail for offering some useful proof to the low mileage claims. The cabin is in very good condition, and these Recaros can look quite tired with even semi-regular use owing to the bolsters that get crushed by larger owners, and the somewhat sensitive upholstery that doesn't take well to years of outdoor exposure. Vintage Recaro seats have become quite valuable as of late, and these seats are likely worth close to half of the asking price here.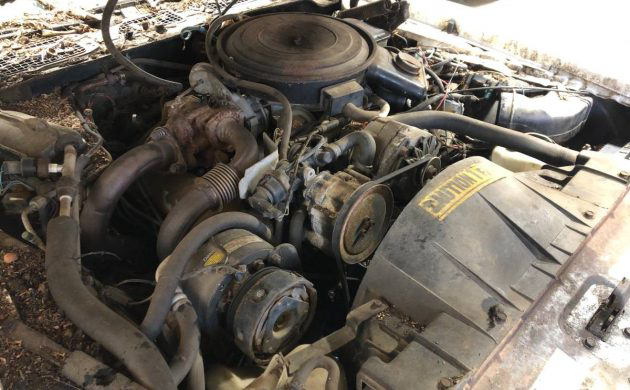 The engine bay, along with the body rust, leaves little doubt that this Trans Am has been parked for quite some time. The good news is the seller has gotten the car to fire up and run, but he notes it should not be driven given its extended hiatus from the road. The listing notes the fuel system is new, so the seller has at least tackled that must-do job with a long-sitting car. The desirability of a Trans Am like this is a bit of an unknown, as some collectors may dig the low mileage, but will likely struggle to justify the investment in a restoration given the low values (and desirability) among muscle car buyers. Still – that Recaro interior is pretty sweet; it's just that it may someday live in a different car entirely. Thanks to Barn Finds reader Pat L. for the find.