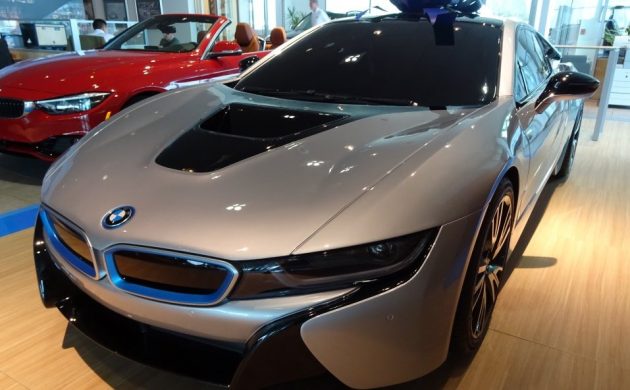 BMW's latest supercar is a few years old now, but it still retails for around $150,000. The looks are love-it-or-hate-it, but I can attest to seeing one in person fairly regularly and liking it much more than in photos. However, my likliehood of owning one of these is about the same as me being drafted by a professional sports team, so I will continue to admire them from a distance. However, there just may be a loophole for the budget-challenged among us, and it exists here on eBay in the form of a full-scale showroom diorama that BMW offered dealers who didn't want to pony up the cash for a real one.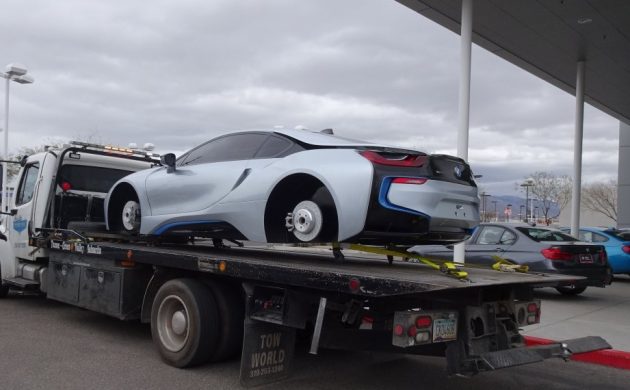 There's one of these in my neck of the woods, and the level of detail is impressive. Basically, if a BMW dealer didn't care to invest in purchasing the real deal to use as eye-candy for months on end, you could request this version that would serve the same purpose of drawing customers in without the budgetary headache that buying a real one would trigger. I can't recall seeing one for sale before, and the one at my neighborhood BMW dealer is still staring out at customers from behind the showroom glass.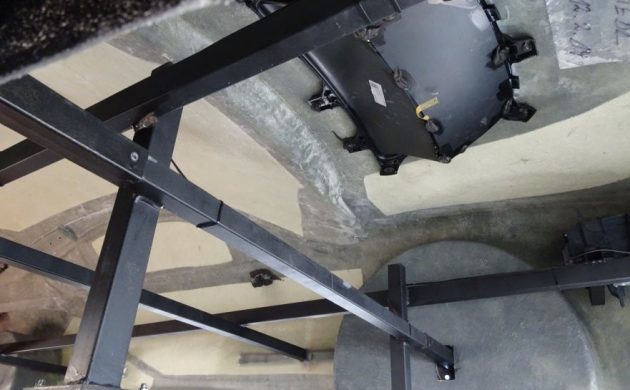 Despite the model's underpinnings revealing its immobile nature, there are multiple actual production-grade components used on this piece of fiberglass magic: the headlights, taillights, emblems, 19″ wheels and Bridgstone tires, drilled and slotted front and rear brake rotors and calipers, and windshield wipers are all the same exact parts you'd find on an i8 that can move under its own power. The temptation to turn this into a street-legal go-kart is almost too much to ignore, and the seller has opened bidding at a very reasonable $100 with no reserve.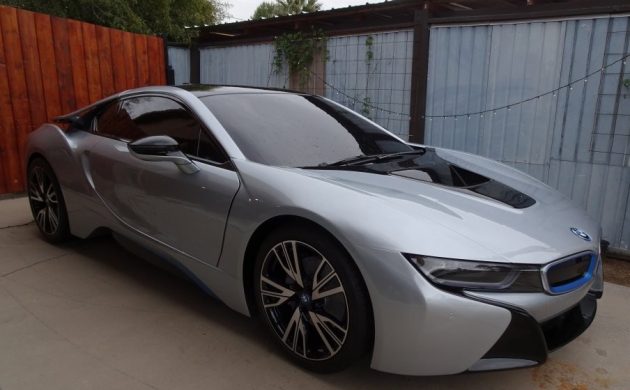 The LED headlights and taillights also power on, so there's little doubt in my mind this full-scale replica will find its way into a BMW collector's garage or, more likely, garage mahal. You can fool plenty of people into thinking you have an actual i8 in the garage until they realize it hasn't moved in years, but even then you could cite the need to keep the miles low, or perhaps a high-dollar repair keeping you from enjoying your exclusive-yet-needy super car. How would you use this unusual dealer marketing gimmick?
Have something to sell? List it here on Barn Finds!