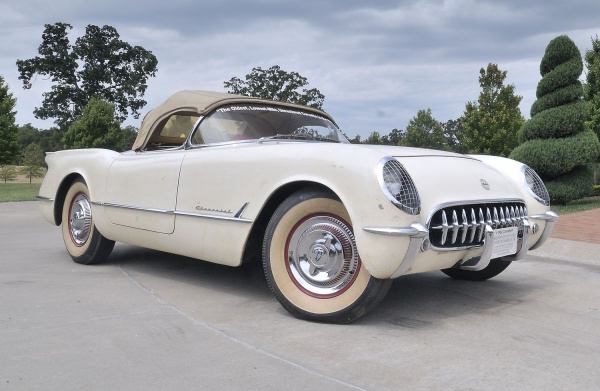 We have heard incredible stories of cars being hidden in secret rooms or behind false walls, but never have we heard of a story as interesting and incredible as the one behind this 1954 Corvette. According to Hemmings Blog, it was entombed in one of the original owner's grocery stores and eventually made its way into his daughter's living room. The car was sealed away for nearly 27 years and then kept in storage ever since. In a month it will hit the auction block at Mecum's upcoming Kissimmee sale.
The original owner apparently was a bit eccentric and thought it would be a good idea to have the car entombed in his store, with nothing more than a porthole to view it from. Sadly the tomb wasn't well ventilated and moisture caused the paint to blister.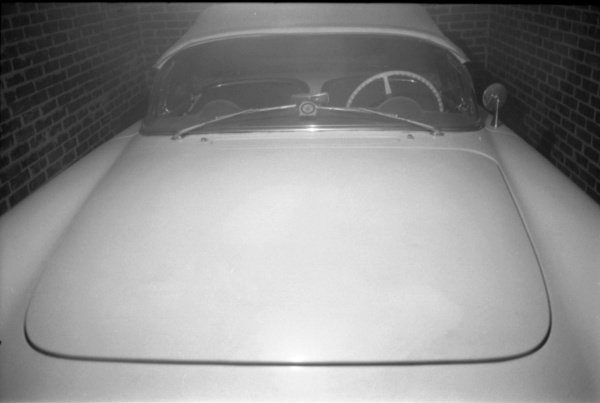 His daughter inherited the car after his death and eventually had the wall torn down and the car pulled free. He had originally put in his will that the car was to stay entombed until the year 2000, but thankfully he had that part of his will voided.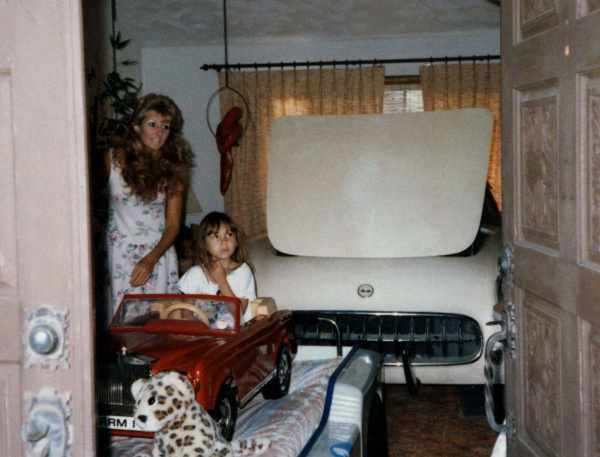 After freeing it from its grocery store tomb in 1986, it made its way into the daughter's living room. In 1996 she sold it to ProTeam Corvette, who has kept it in its original condition. This Corvette has been preserved exceptionally well and is the oldest lowest-mile unrestored Corvette out there.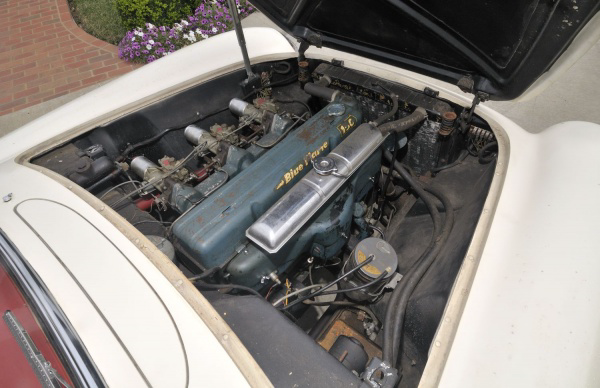 The first two years of Corvette production was a rough period, as the car didn't quite fit into any specific market. They were powered by a somewhat sedate inline six, yet had the looks of a European sports car. The 235 cui Blue Flame six cylinder was rated at 150 hp and was mated to a two speed Powerglide transmission, which didn't exactly give the car blistering performance. As with the rest of this car, the engine is original and in working order.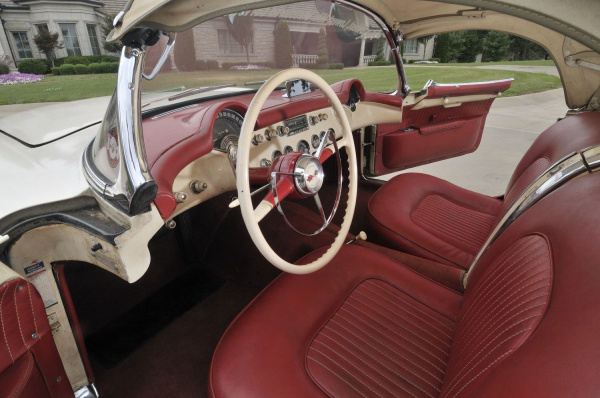 The interior is in exceptional condition after all these years and almost looks like new. This car only had 2,300 miles on it when it was bricked into the grocery store. It's too bad that the room didn't have some type of environmental control, as it would probably be in perfect condition today if moisture hadn't gotten to it.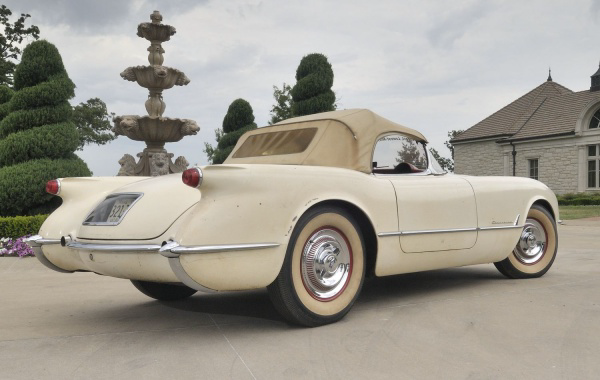 It is incredible to think that someone went to the trouble of sealing this car up, but they must have known that someday it would be highly collectable. If you're in the Kissimmee, Florida area January 18th-27th, we recommend that you stop by the auction and see this Corvette in person before its next owner has a chance to move it back into storage.