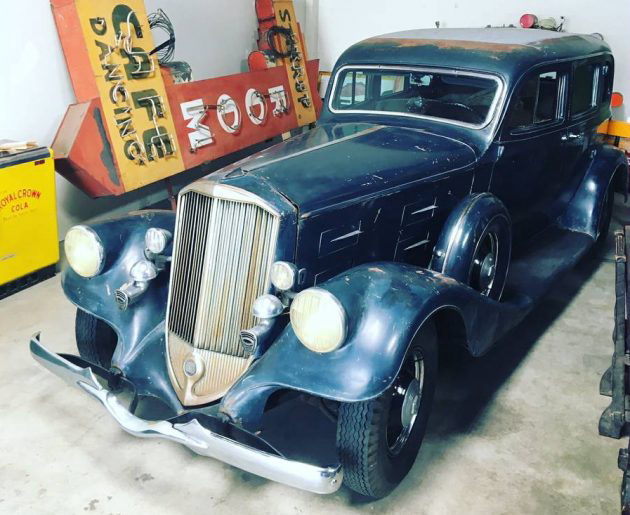 Those wide, fender mounted headlights have always set the Pierce Arrow apart. In some states, the headlights were too far apart and required a third headlight in the middle. Can you imagine cruising in this old sedan or showing up at a car show? The Pierce Arrow is a car you would expect to find well restored and in a museum or a private collection. These days, well-worn paint can be proudly proclaimed patina and worn with pride. Or, at least, some say so. This Pierce Arrow might have been lovingly cared for by its owner until it was parked and forgotten or it could be an older restoration. The top insert doesn't look original and it has a new leather interior. The current owner has also done lots of mechanical work over the last 15 years. This Packard is listed on Craigslist for $24,900 in Oxnard, California. The seller also has another Packard and half a dozen other classic cars for sale. Thanks goes to Rocco B for the tip!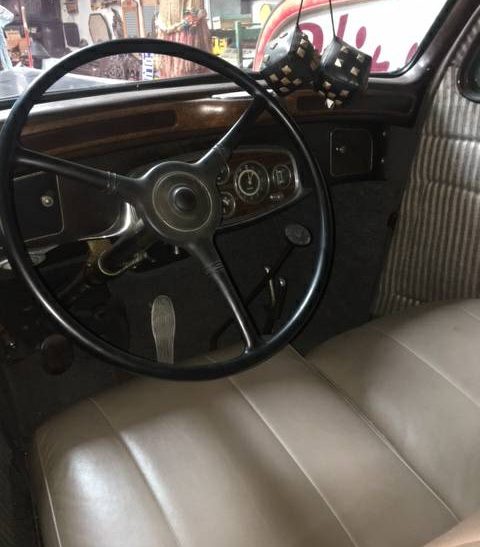 The new upholstery is leather but perhaps, from what is shown in the pictures, no more appropriate than the fuzzy dice and that billet aluminum accelerator pedal. The dash and door panels look nice and original, though.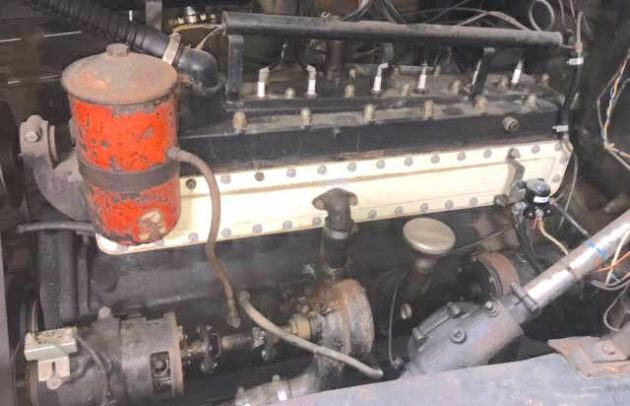 This straight eight was developed with the help of Studebaker in 1928 when Studebaker took over Pierce Arrow. Studebaker provided funding, engineering and even cast the first engine blocks. This engine looks complete and original under the hood and is about as nice looking as the rest of the car. It could use a lot of cleaning and perhaps a bit of paint. The seller has done some mechanical work to get it running well.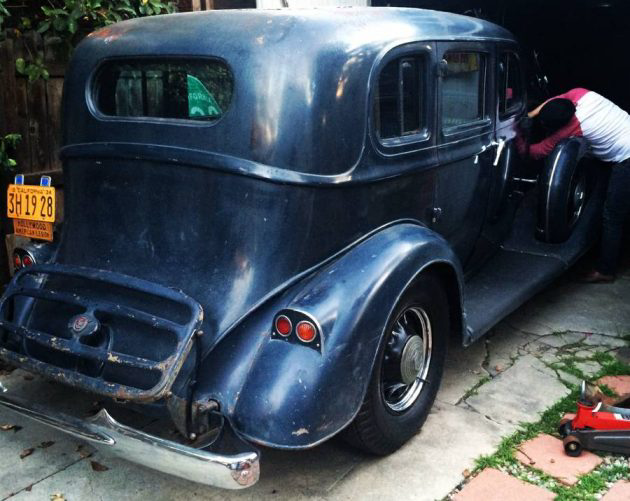 Wouldn't this Pierce Arrow look great in your driveway? The seller seems to be demonstrating how the new owner will spend many happy hours keeping that big straight eight company. At $24,900 it seems overpriced for a car in this state. Completely restored, this car might sell for $50,000 to $60,000 which is less than the purchase price plus restoration costs for this sedan. There are older Pierce Arrow restorations that sell for similar money, like this Roadster Convertible that sold recently on eBay for $28,100. This might be a grand old sedan could be a great driver or a big restoration project for a more reasonable price.