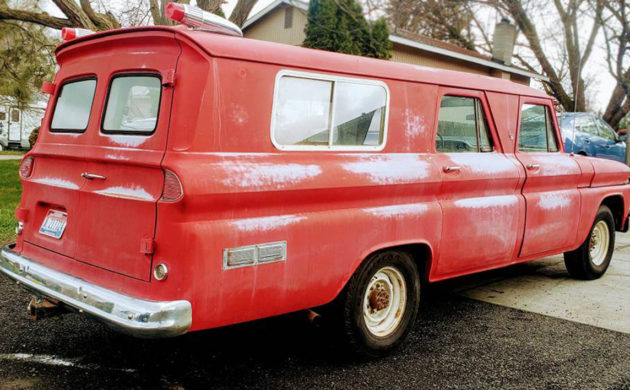 Jamie just showed us a '56 Chevy shorty, so would this one-ton 1964 GMC Suburban 2500 be considered a longy? It looks like a somewhat simple Photoshop exercise with those unusual windows on the side doors and almost the exact same wear on the both doors as if one of them was copied, but this is a real truck. This long hauler can be found here on craigslist in Lewiston, Idaho, right on the western border with Washington state. The seller has a $7,500 price listed. Thanks to Ken for sending in this tip!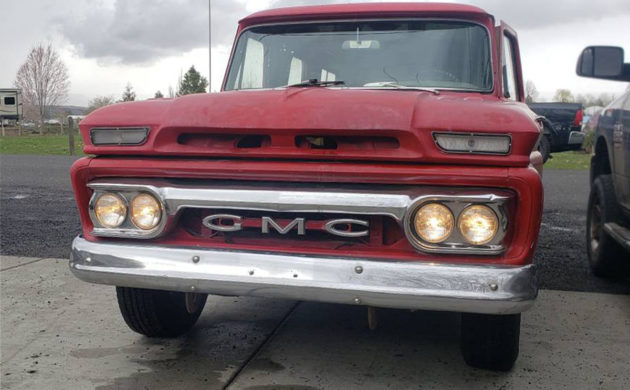 Yep, here we go again, there are basically three exterior photos and there is only one photo showing the whole truck from the side, or at an angle showing most of a full side – arguably its strongest selling point. There are no photos at all showing the driver's side?! We'll have a cure for every disease known to humans before we ever figure out why some sellers don't provide enough photos in an online sales listing. But, you've heard that too many times from me, sorry. Hey, I only want the best photos for our readers! Ok, back to this stretched Suburban. From what photos they do show, this looks like a solid truck.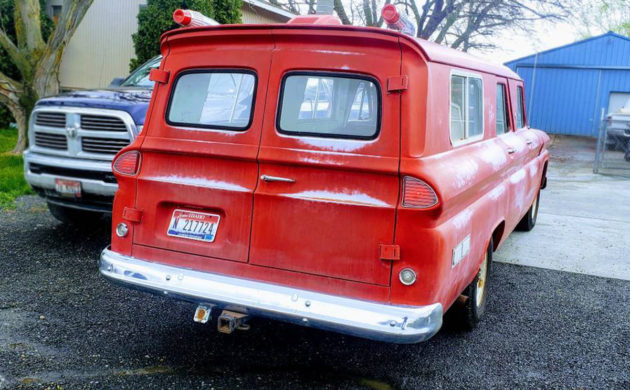 This really looks like a solid example, something that we would never see this far east of Idaho with the road salt here. They do include a photo of the underside and it looks rock-solid. The GMC 2500 is a one-ton truck and the seller says that this is a custom build from the Coach Motor Company. With the sliding side windows, I'm guessing that it would have been some sort of passenger vehicle.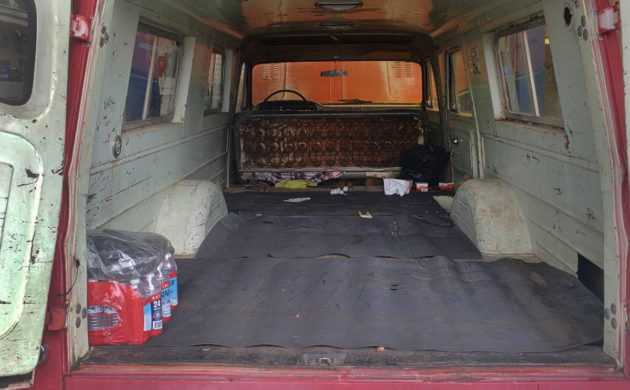 Here's the only interior photo and it shows us a huge cargo space behind the cab, which would have been nice to see. Were there seats in this rig? They show a photo of the rear roof area and the roof-mounted lights make me think that this may have been some sort of school bus or another type of passenger bus? The seller says that it has a 4-speed.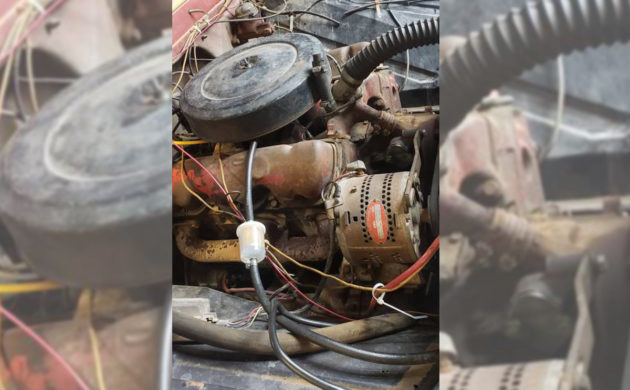 The engine is, I believe, a 305E cubic-inch V6. They show a photo of a tag listing the engine as a 305E with 142 net hp but they have it listed as an 8-cylinder. It runs and drives well, according to the seller. Any thoughts on this stretched GMC? Was it a passenger bus?