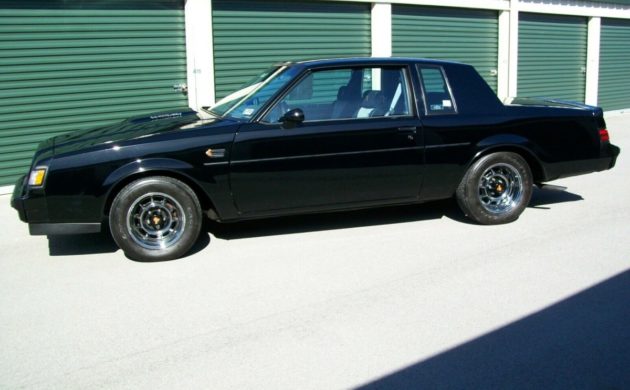 This 1987 Buick Grand National has just under 7,000 original miles, and is yet another time capsule grade example that offers buyers the opportunity to buy a near-new example of one of GM's most loved performance cars. The seller details the obvious high degree of originality, from the original tires to the power antenna that still works, but most important is the lack of any stress cracks on the frame which would potentially indicate lots of burnouts in its past. And, depending on your opinion on structural integrity, this Grand National has a solid roof panel – no T-tops or moonroof here – which some consider more desirable. Find it here on eBay with bids to $33,922.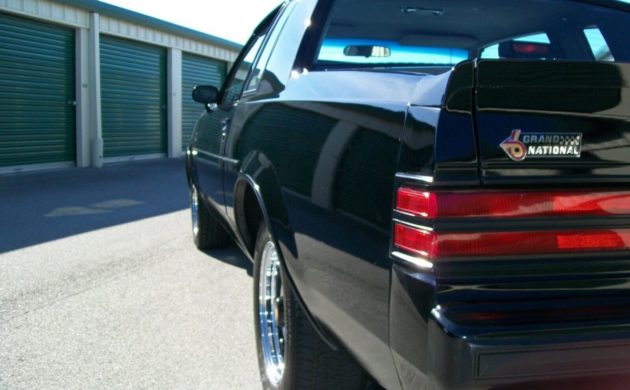 To me, it's almost hard to get excited about a low mileage Grand National anymore. That's not taking away from the car's impressive performance or its place in GM muscle car history; no, it's more that if you can't pull the trigger now, just wait a few days and another one will turn up. Unlike all the comic books you thought only you held onto, however, Grand Nationals still pull strong money even if a time-capsule grade example rolled across the block two days before this one did. In the case of today's example, I'd wager the solid roof panel is driving some additional interest, as "slicktop" models of almost any performance car always drive more interest.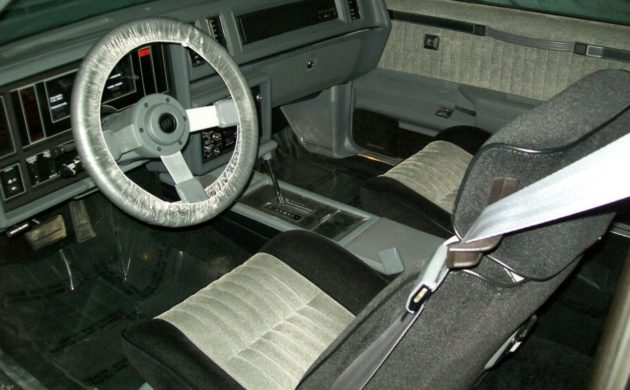 The interior remains spotless, as you'd expect, with plastic still wrapping the steering wheel and covering the floor mats. What's most impressive in the case of this example is that despite having over 6,000 miles on the clock, the owner has done a magnificent job of preserving the car in museum-like condition. This includes the aforementioned detail about no evidence of hard use, further confirmed by the original Goodyear Eagle GT tires which the seller feels there is still plenty of use in as they've never been removed, patched, or otherwise abused. I can't quite tell what's happening with the accelerator and brake pedals – is that wear or grime? Or a covering of some sorts?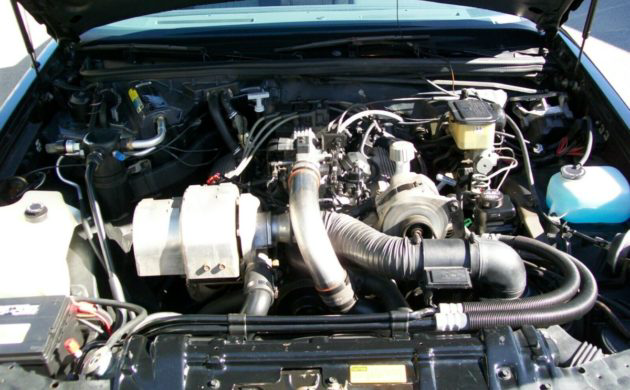 The engine bay is spotless and shows zero signs of modification (obviously), and the seller notes the often-missing brace for the battery is included. It was removed when the GM OEM battery was pulled out for winter storage. One slight deviation from stock is an aftermarket chip, but the seller does note the original is included. This detail is a surprise, as I wouldn't even touch the ECU if I was keeping a car like this as an investment-grade piece. Regardless, there's very little to fault, and the seller highlights that the paint is in gorgeous, original condition courtesy of a two-day professional detail. If you had to have a perfect GN, what would you look for in a car?
Have something to sell? List it here on Barn Finds!