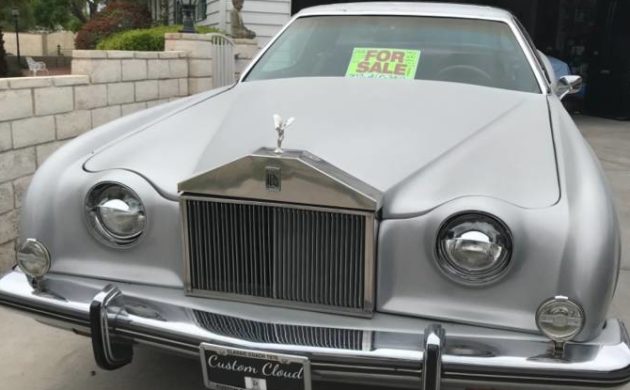 From the land of 24/7 gambling, wedding chapels, Elvis impersonators and plastic champagne flutes, we have this 1976 Chevrolet Monte Carlo with full Rolls-Royce "Custom Cloud" treatment. Located in, you guessed it, Las Vegas, Nevada, it is available here on craigslist for $12,000. Thanks to Pat L. for this unusual tip!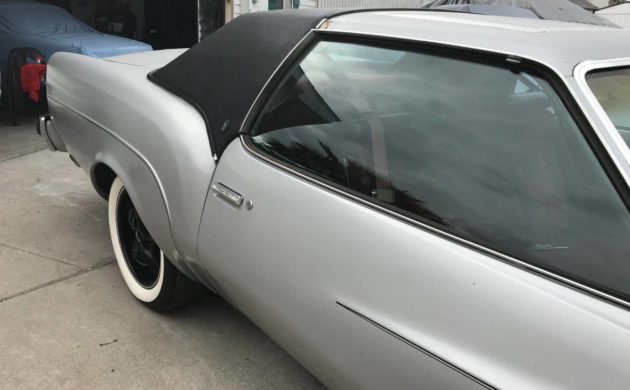 The second-generation Monte Carlo ('73-'77) had a bit of a '70s caricature bearing about it with the hood ornament, landau top, opera windows, impossibly long doors and swoopy fender lines. It was a manufactured canvas, inoffensive in production form, but just asking for someone to complete it in as outrageous style as possible. And here you go, an MC with a faux Rolls-Royce facade.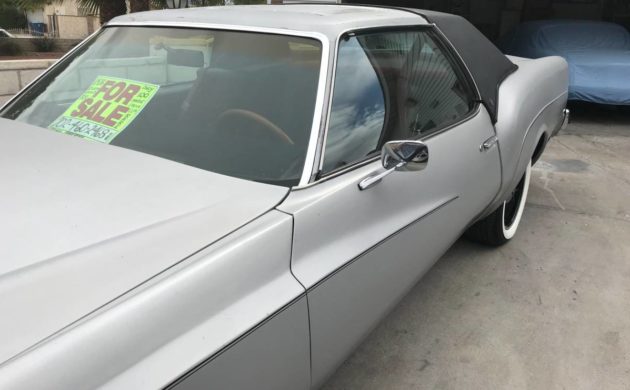 The seller claims that this is one of 100 built-in '76 and even has a Car and Driver article featuring the car but the listing is vague as to whether it is this exact example, or a different one, referenced in the magazine. The Custom Cloud concept was developed by car customizer and designer, Jon Tedesco. For further reading, there is some detail explaining how Tedesco's custom car enterprise, and the Custom Cloud, came together here. Having only traveled 63K miles, the seller states that this Custom Cloud is in very good condition inside and out and it does show quite well via the few accompanying images. The finish is a flat silver but it's not thin in any visible place and the fiberglass modifications appear to be holding together well – no sign of splits, sags, cracks or misalignment. Ditto the chrome, the bumpers still have a nice luster. Whereas the front end is wearing an amalgam of a Monte Carlo, a Rolls-Royce and a Super Fly pimpmobile, the rear is more straight-up Rolls. The landau top has been taken to new extremes covering over the opera windows which probably makes for some Mr. Magoo style lane changes. All-in-all, this Custom Cloud appears as was intended.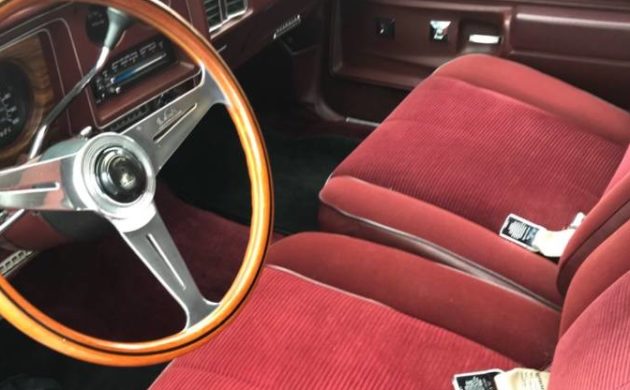 The interior, other than the custom steering wheel, looks pure '76 Monte Carlo. The split-bench seat is covered in standard Monte Carlo knit cloth in a shade referred to as "mahogany" but it seems that "cranberry" would be more accurate. Regardless, it is in excellent condition and shows little sign of wear. It is safe to say that it needs nothing.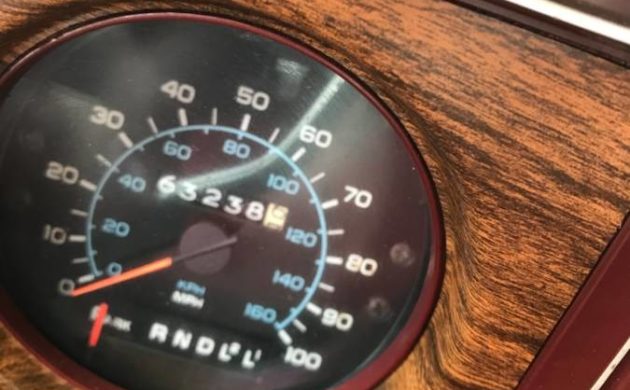 So how does this Custom Cloud run? The seller makes no statement on that front or references anything regarding mechanical attributes. There are no underhood images included in the listing. But with its low mileage, it's safe to assume that this Custom runs well. The '76 Monte Carlo came with one of several different engines including 305, 350 or 400 CI, small-block V8s that spaned a net horsepower range from 140 to 175 so this Custom Cloud should possess one of the three. A three-speed automatic transmission, sole choice in '76, handles gear changes.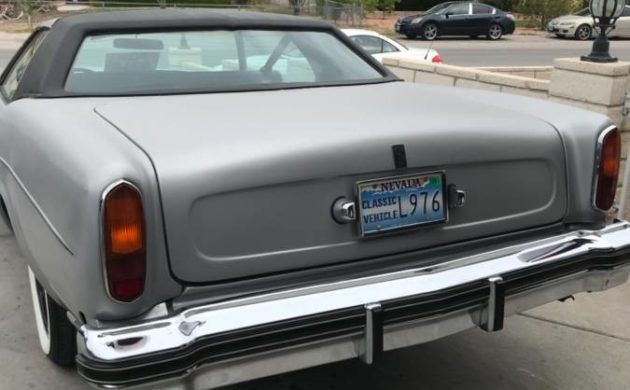 The seller advises, "No matter where you go, people take pictures." So if you're good with being the center of attention, here's a chance to really shine. He further adds that this Custom Cloud will only go up in value – that's a debatable point. Nevertheless, I would be curious to know if any of our readers have ever owned a custom like this Rolls-Royce inspired Monte Carlo, and if so, what was the motivator for acquisition?