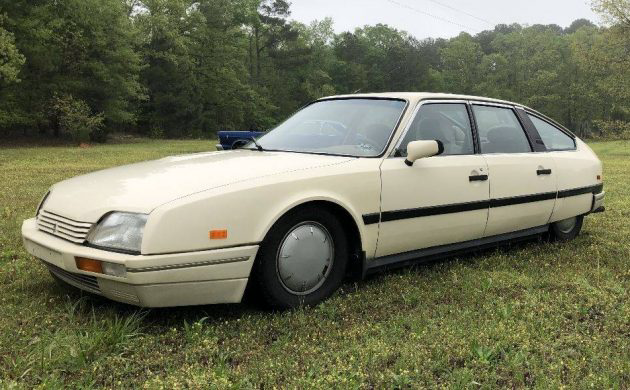 When it comes to cars not officially imported into the USA yet still making a consistent appearance on various classifieds platforms, Citroens from the middle 80s to early 90s are a more regular feature than you might expect. This was likely due to a number of gray market importers going it alone and bringing various models into the country without Citroen's support. CINA (Citroen Importers of North America) was based in Georgia, so it's not surprising to find what is likely one of those cars still living in the Peach State. This is a 1988 CX TRS22 that seemingly benefits from lots of tricky maintenance work done, and the pneumatic suspension still works. Find it here on craigslist with an asking price of $12,500.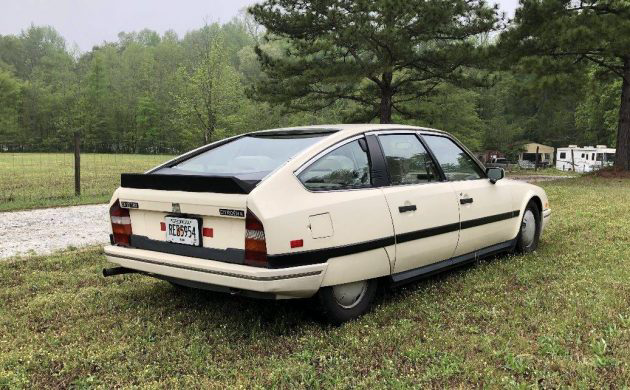 I love the fact that several independent shops got together and started bringing these French oddballs into the country, even with the negative headwinds of Citroen corporate not throwing the weight behind the effort. Other challenges included that the cars would struggle to meet California emissions requirements, so it's not like this was an easy process. Still, that didn't stop companies like CINA and CXA Automotive in New Jersey from importing about 400 models, and another 300 or so by various other importers in the 70s and early 80s. I'd be willing to bet the paper trail will show this one came into the USA courtesy of CINA.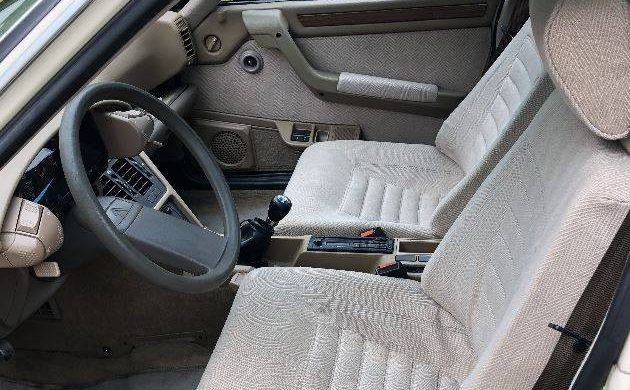 And given the supply was fairly limited, one would assume that the first-time owners were passionate followers of the brand. You don't own a Citroen by accident, and that standard would apply even if they were sold here by the boatload. These are cars built for individuals who appreciate intricacy in engineering and are comfortable with the fact that ownership requires a dedication to upkeep that exceeds most import brands. The owners of this CX TRS22 certainly have lived by that ethos, as the list of recent repairs is exactly what you want to see in a car like this. The interior is also immaculate, with the preferred manual gearbox.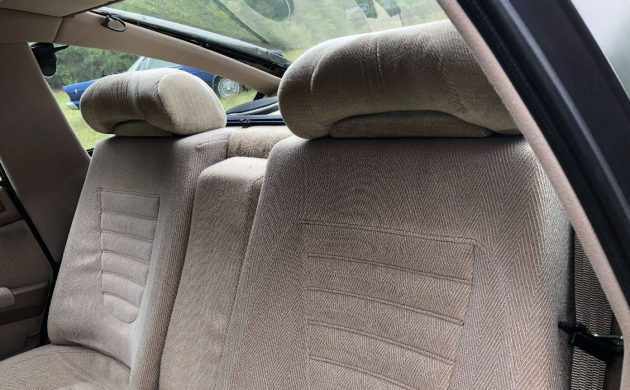 The backseat looks like it was never used, which would be a shame – these were extremely comfortable cars to be a passenger in. The seller notes that recent work includes replacement of "….all spheres, timing belt, thermostat, and various cooling pipes." Brakes are said to be in good order and the Michelin tires are near-new. The suspension can be quite expensive to repair if left standing for years while parked due to an unrelated issue (almost always how it goes bad), so it's not surprising to see it still works on a car that's been loved. The seller further notes that the Diravi steering, Citroen's proprietary power steering system, also works without issue. If you're one of the individuals who yearn to own a Citroen, this is the one to buy.