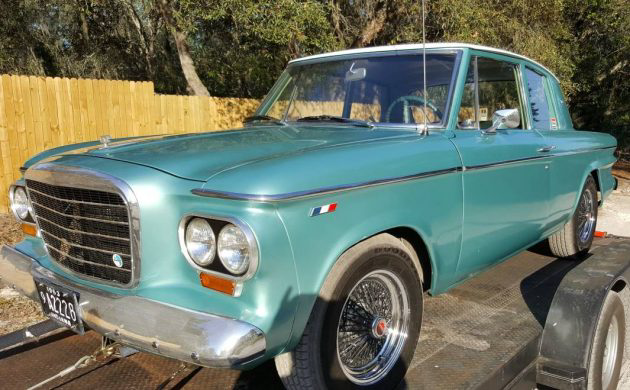 Update – The seller has updated their ad to state that this Lark is an R2 clone. It's supercharger is stated to be a McCullough blower.
In 1963 Studebaker added the R1 and R2 engine options to the vehicle range, and the R2 engine, in particular, boosted the performance of the Lark. However, it was never enough to save the company, which closed only three years later. This 1963 Lark is being offered for sale here on Craigslist. It is located in Port Charlotte, Florida, and is being offered with a clean title. The owner of this Lark has set a sale price of $10,500, but he may be willing to consider a trade of the right vehicle.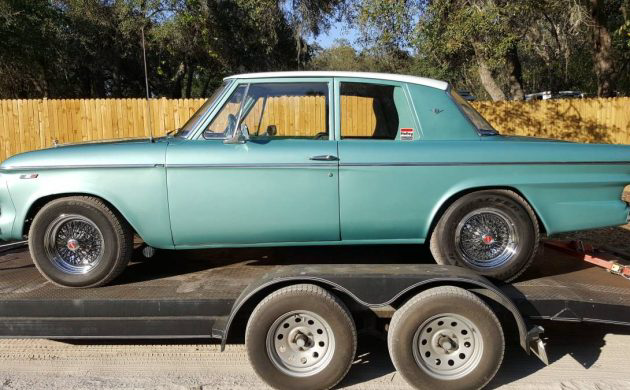 The Lark does present very nicely, and the owner stresses that it is rust-free. The seller also states that there has been a repair on the driver's rear quarter, but it still looks pretty good. One of the things that I'm not that fond of is the wheels. I think that these would need to be changed, but that's personal preference. The interior is also said to be original, but unfortunately, we don't receive any shots of it to confirm condition.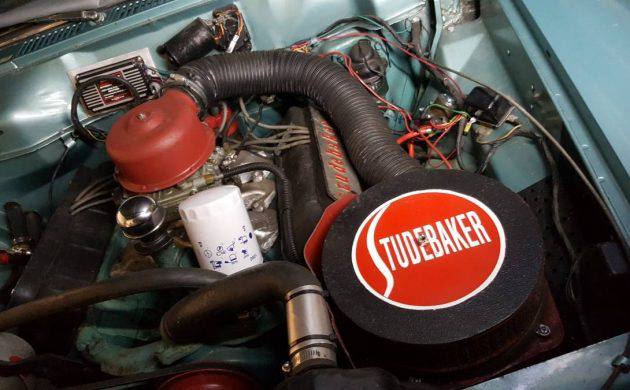 Introduced in 1963, the R2 engine option as fitted to this Lark provided a nice little performance boost. The standard 289ci Studebaker V8 was no slouch as an engine, but Studebaker upped the stakes by lowering engine compression and then fitting a Paxton SN-60 supercharger which delivered 6 lbs of boost to the engine. The standard 289 delivered 225hp, and initially, Studebaker was quite coy about quoting power figures. Eventually, they confirmed that the R2 engine delivered 289hp. This Lark is fitted with the R2 engine, which is backed by the T-10 4-speed manual transmission. The seller states that the car runs and drives well. I must say that for a 54-year-old car, the engine bay looks remarkably clean and tidy.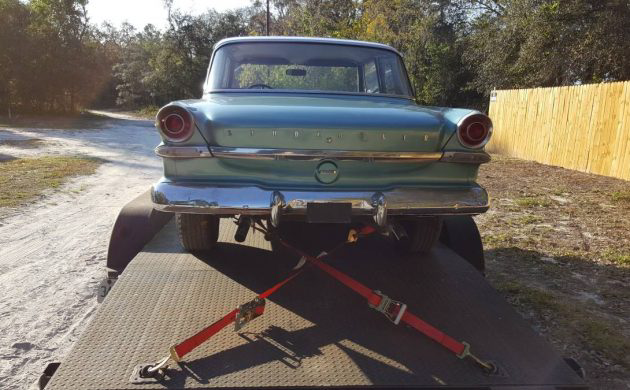 Assessing a value on this Lark is quite difficult, as 1963 models optioned with the R2 engine and manual transmission don't hit the market that often. I've looked back on some historical sales over the last couple of years, and have found only a few that have been sold. Those that I've found have been in about the same sort of condition as this one, and the average price at auction has been around $17,500. This could be quite a good buy, and it would also be a nice thing to enjoy on a weekend.