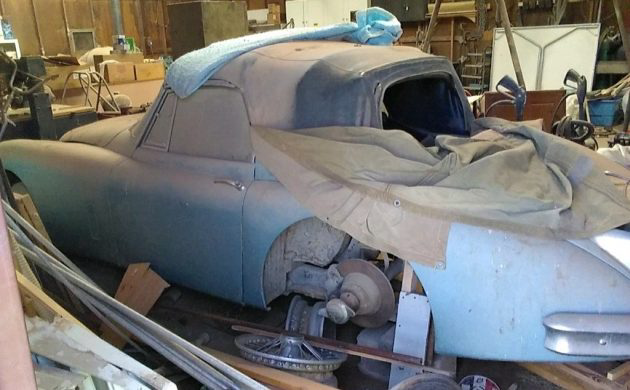 If you are looking for a car that is a bit more light and agile than American muscle, but not land locked like the other European brands, than this British cat is the right car. Still riding on all fours, this 1961 Jaguar XK150 Drophead Coupe is currently housed by the Beverly Hills Car Club in Los Angeles, California. It is priced at $69,500, with the only option to make an offer. The listing is up on eBay.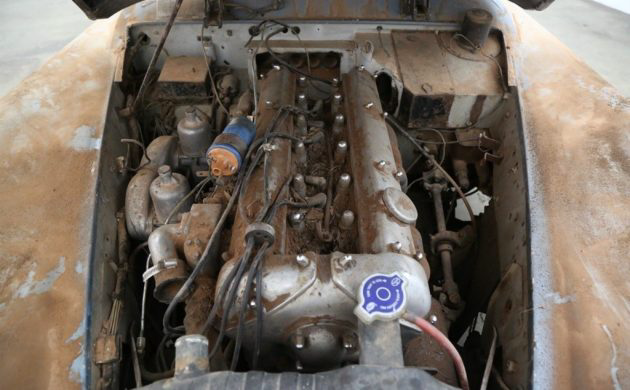 There are a quite a few high resolution pictures of the engine. In the listing, it states the car has a 3.8 liter engine with a manual transmission. It also states that the engine has dual carburetors and the transmission has factory overdrive. The engine is a dual overhead cam straight six and he trim level is not listed. Production of these Jaguars ended in 1960 although they were still sold throughout 1961.
Inside it is pure, simplistic, and in decent condition. There looks to be a few components missing, like the shifter. The seats are a ripped in a few places, but the cabin seems clean otherwise. Considering that this car is a convertible, the interior is in great shape. It is said that the car has been sitting in a garage of a wealthy family who has owned the car for a long time and that the family lives in New Mexico.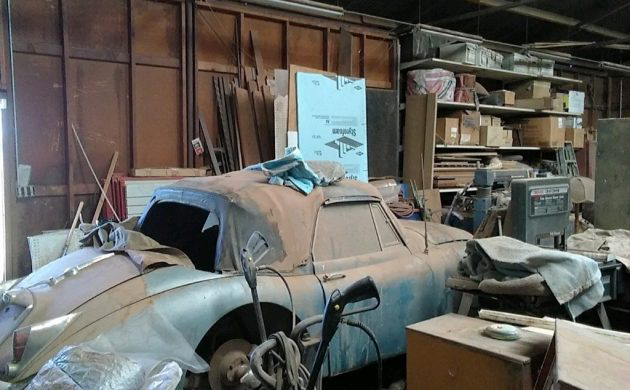 More high resolution photos of all angles of the car are in the listing. Shots of the under carriage, in the trunk, and more of the interior and engine are all in the listing. The wire wheels need new white walls to go roam the alleys. If you are interested in getting your paws on this sophisticated feline by purchasing it, it might be nice to note that the car club claims to help with international buying and shipping.