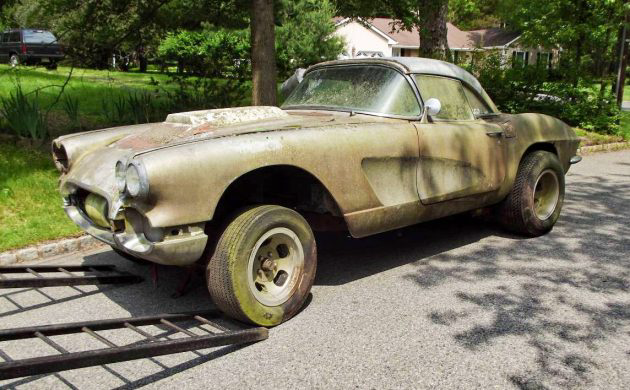 Did they find this Corvette parked in a swamp? It's covered with so much moss it had to have been stored somewhere wet. It's an old gasser that was apparently set up for a big block at one time. The engine is long gone at this point, but the seller has a 427 block that they might be willing to include! You can have a closer look at this Corvette project here on craigslist in Eastern Pensylvania with an asking price of $24,500.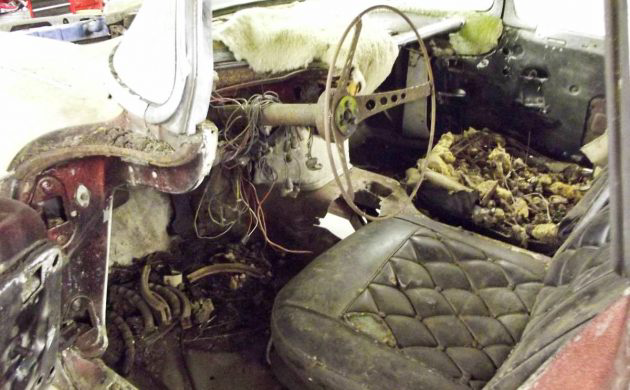 While it should probably be restored to original or at least back to its former condition, part of me wants to keep it covered in moss! Think of all the attention it would get, especially with Mossy Gasser hand painted on the doors. Getting it to that point is going to be a ton of work and I have no idea how you would preserve the moss, but where there's a will there's a way!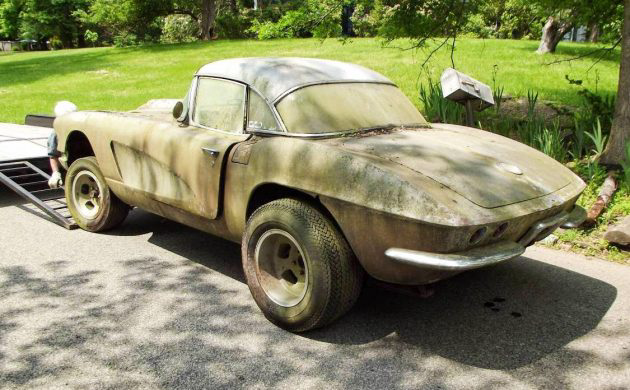 The seller claims the frame is actually in good shape, which is surprising, but not impossible. I would definitely want to go over it closely before strapping a big block to it. The seller has lots of spare parts for it, but as great as having a 435 horsepower 427 under the hood would be, I think we actually found a use for the Wrecked Hellcat from earlier. Imagine this Corvette with that 707 horsepower Hemi shoehorned into it!