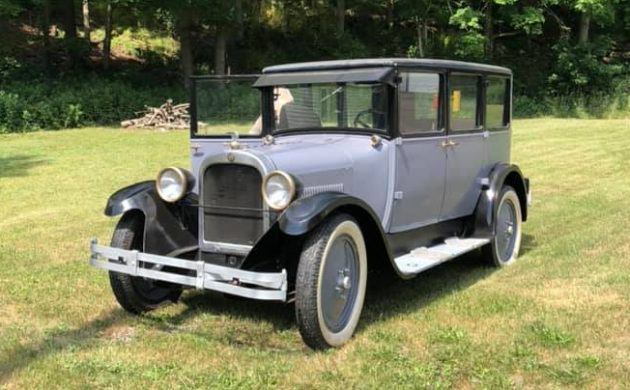 Seller's Description: Very amateur restoration, the car is still quite original. It is still 6-volt positive ground system, I've added a 6-volt fuel pump and fuel regulator because the vacuum pump was not working, but is still in place. New old stock whitewall tires, new tubes, and rim liners. Everything else works. The car is virtually rust free, only surface rust was under the seat where a mouse urinated. The car runs and drive but something is drawing power and quickly depletes battery if left connected. It also needs clutch adjusted (there is no Syncro mesh). I've repainted and tried my hand on re-upholstery, replaced roof with vinyl long grain to appear vintage. I hope the pictures tell all but don't hesitate to ask if you have any questions. The asking price is what I have invested, but due to declining health and having sold my NY home and garage, I need to sell. The vintage NY plates could possibly go with the car. I have a video of the car running and driving and can possibly text it to interested parties.
Price: $11,000
Location: Candor, New York
Mileage: 2,600
Title Status: Clean
VIN: B737010
List your classified here on Barn Finds!