SOLD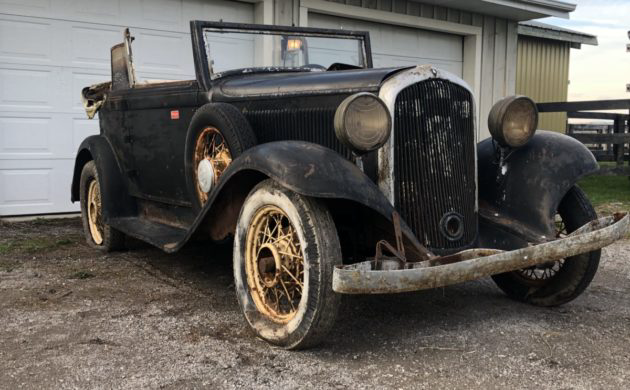 Seller's Description: Barn Find! 1932 Plymouth Convertible Coupe. Comes out of a 63-year ownership. Complete car, including all gauges. The engine is free. Wood in the body is solid in the car, and metal is straight. This is a great candidate for restoration. It was originally sold by Hogan Ltd in Toronto, Ontario, Canada. It has only had 2 owners, both of which have lived around the area where the car was originally sold. An extensive appraisal of the car found it to be entirely complete, including all its original gauges, and original trunk. According to the Plymouth Owners Club, Inc, so far 19 convertible sedans are known to exist (all identified by serial number). I came across this car on a farm just outside Hamilton, Ontario, about an hour from Toronto where the car was originally sold.
Price: $8,500
Location: Buffalo, New York
Mileage: 99782
Title Status: Clean
VIN: 1701451
List your classified here on Barn Finds!