SOLD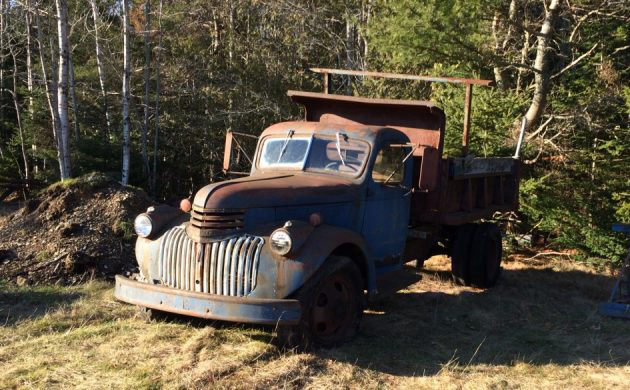 Seller's Description: Found on a farm in central Maine where it had spent most of its life. Cab quite good and solid with some rust in the typical places like where the genders meet the running boards. But the body in general is very solid and an excellent candidate for restoration. It has been parked for about 15 years and I have not personally had it running, but the farmer says he drove it to where I got it and at the time the dump body worked as well. I have two other restorations going on simultaneously and regrettably need to pass this one along.
Price: $$2500.00
Location: Me
Mileage: Unkown
Title Status: Missing
List your classified here on Barn Finds!