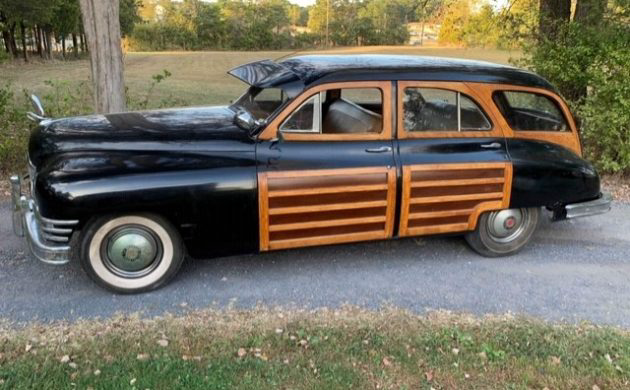 Seller's Description: This car was purchased at the estate of the original owner eight years ago. It can be considered an original barn find, having been parked in 1965 and untouched for 47 years.
The Car has its original ash and maple wood, having been yearly polished with beeswax, and preserved beautifully since new.
The car has been gone over, and a few corrosion issues on the rear floor and trunk have been repaired. The engine, has been started after it's fuel and electrical components were rebuilt or repaired. The radiator was rebuilt and all new hoses installed. The fuel tank was also flushed and coated, and new fuel lines installed. The car has not been restored, but instead, repaired so that it would run and drive.
Many other cosmetic features were cleaned, and some replaced. The black paint appears to have been redone in the early 1960s.
THIS IS A VERY RARE CAR, AND A CLASSIC ORIGINAL!
Price: $32,500 OBO
Location: Greencastle
Mileage: 97,000 Showing
Title Status: Clean
VIN: 2293-9-4868
Seller's Listing: Here on eBay
List your classified here on Barn Finds!