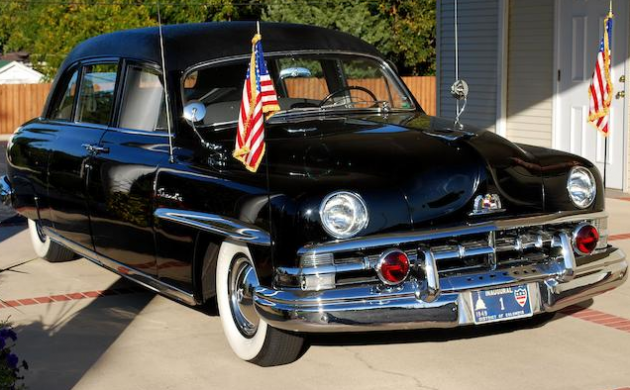 Seller's Description: Offered for sale here is Harry S. Truman's Lincoln Cosmopolitan Limousine.
Coachwork by Henney Motor Co.
Chassis no. 50LP6237H
Engine no. 0EL6520
*336.7ci, 152hp L-head V-8
*Custom ordered for President Harry S. Truman
*Built at the behest of the White House
*One of only a handful surviving, most of which are in museum collections
This specially bodied limousine is one of the nine custom-built 1950 Lincolns built at the behest of the 33rd President of the United States, Harry S. Truman. The seven-passenger car rides on a 145-inch wheelbase extended chassis and measures 240 inches overall. It weighs more than 6,000 lbs.
Leased to the Government by Ford Motor Co., the 1950 Lincoln Presidential Limousines replaced the aging pre-World War II White House fleet Truman inherited when he ascended to the presidency after Franklin D. Roosevelt's death in 1944. Truman chose Lincoln over Cadillac after GM had snubbed his requests for vehicles during his presidential campaign, which he had been expected to lose. The 1950 Lincolns remained in Presidential use well into the Eisenhower administration.
Price: $150,000
Location: Odessa, Texas
Seller's Listing: Here on AACA
List your classified here on Barn Finds!