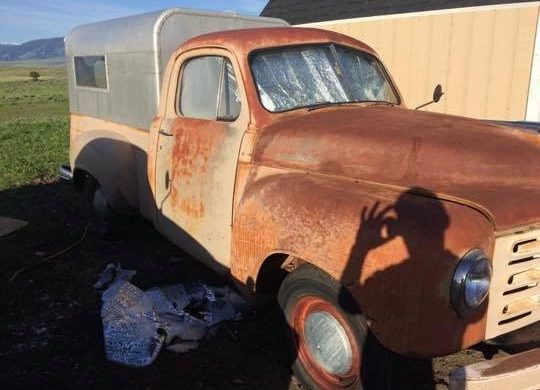 Price: $4,500
Location: BIllings, Montana
Mileage: 70443
Title Status: Clean
VIN: R6943
Seller's Description: I purchased this from someone who found this in a barn from Wyoming. The truck has an original plates from Oklahoma. When I purchased it the engine was seized, I have sprayed WD40 in cylinders. The floor boards on both sides are rusted out. Other than that there is very little rust on the body. The floor in the bed is perfect since it has always had the original aluminum camper shell on. The camper shell is very rare. Original shifting knob is still on it. You will see from the photos any damage to the body interior or exterior.
List your car here on Barn Finds for only $50!