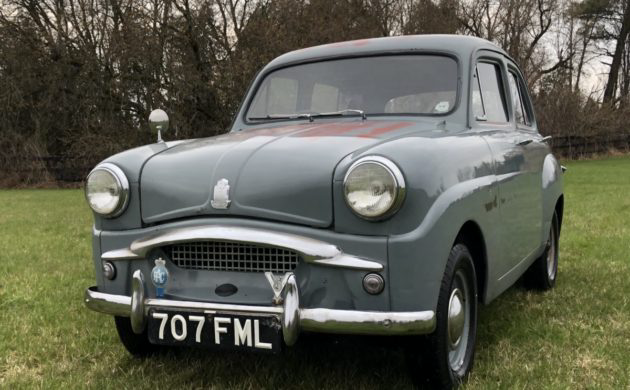 Price: $12,000
Location: Queensville, Ontario
Mileage: 5,798
Title Status: Clean
VIN: 1312AYD
Seller's Description: This incredible barn find was located in a barn in the outskirts of Rochester, New York, displaying a New York State Inspection Certificate from September 1986. The interior of the car is entirely original. The headliner is pretty much gone at this point due to its age. The seats show their age as well, with cracks in the leather, and the canvas material on the backside of the seats is pretty much gone. The most incredible feature of the car is the original paint! Areas of the red primer below show through the paint. The car was sent to an automotive paint restoration shop, where they wet sanded and polished the car in multiple stages, bringing back the shine of the original paint. We wanted to preserve the originality of the car. The car starts right up, and performs wonderfully. The car is sold with a spare engine as well. The car was recently certified with all new brakes, tires, and other components. It is a very reliable vehicle and is ready to be enjoyed as-is. The Standard 8 is very rare to see in North America. This example is thought to be the only one in Canada. The unrestored nature of the car makes it very interesting. One fun feature of the car, is that there is no trunk lid. The access to the trunk is found by folding the rear seats forwards. There is however a small access door on the rear that houses the spare tire. It is complete with tire and tool.
List your car here on Barn Finds for only $50!