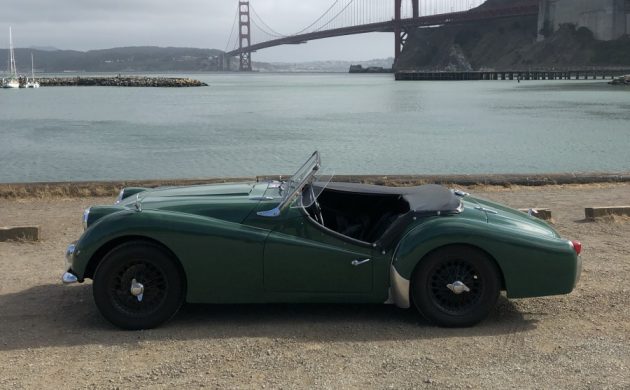 Seller's Description: I spent 5 years rebuilding this TR3. I hand sanded every square inch and rethreaded every nut and bolt. The vast majority of the parts are OEM with sundry parts, bushings, bearings, and carpet… supplied by The Roadster factory or Moss Motors. The transmission is a four-speed "crash box" with overdrive. I've had it over 90 mph a few times with more room on the tach and under my pedal. It is said to have 100 hp. There were no rust issues and any superficial rust was sanded, treated, and painted. Everything works save for the odometer and the gas gauge. I use a yardstick to measure the gas (one inch per gallon). I drive this car daily and it has been 100% reliable in the year since the rebuild was completed. I have more pictures to send interested individuals.
Price: $19,000
Location: Mill Valley, CA
Mileage: Approx 10K on rebuild
VIN: TS38587L
List your classified here on Barn Finds!