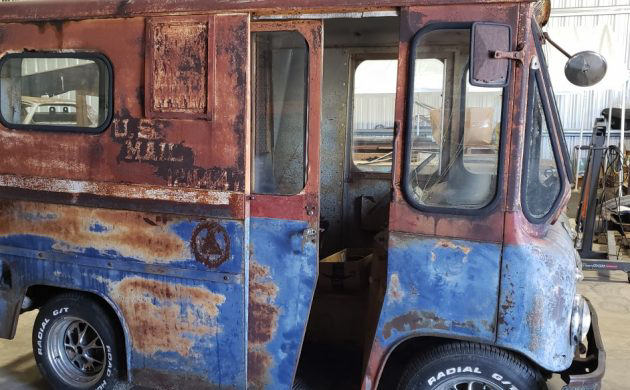 Seller's Description: We have two of these unique vehicles. These Fleetvans were made for the USPS to deliver mailbags. They are 19 inches longer than the FJ-3,s. They could be driven standing up are of course Right Hand Drive. They are also different in having the horizontal grille. We have the wheels for the van on the pallet. Some of the glass is broken but it is flat so easily replaceable.
They are not running. Engines and transmissions are all intact. We have based the asking price for both on previous sales.
Price: $12,000
Location: Brenham, Texas
Mileage: 59,000
Title Status: Missing
VIN: 13713 Manufacturers Serial Number.
List your classified here on Barn Finds!