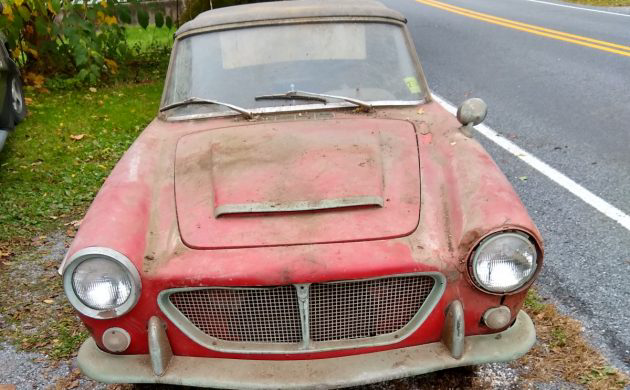 Seller's Description: Sadly this 1962 Fiat Cabriolet is a parts car. I inherited this gorgeous Italian machine from my brother and hoped to restore it. After some investment and investigation, the engine is seized, and both rear wheels are seized. The starter motor is also missing. Has not been on the road for 30 plus years.
The floor pans are rusted, as well as the lower body. The frame also has rust damage. Please see the pictures.
I hope someone who loves the fabulous lines and style of these fine old roadsters can use the remaining parts, I would hate to send it to go to the scrap yard.
The car is at a shop west of Nashville. Please contact me to make arrangements to see it.
You will need a trailer with a strong winch, and a few gallons of vegetable oil to load it, as the rear wheels do not turn, or only turn only slightly.
Any/all offers welcome!!
Price: $Best Offer
Location: East Nashville, TN
Mileage: Not Available
Title Status: Missing
List your classified here on Barn Finds!