SOLD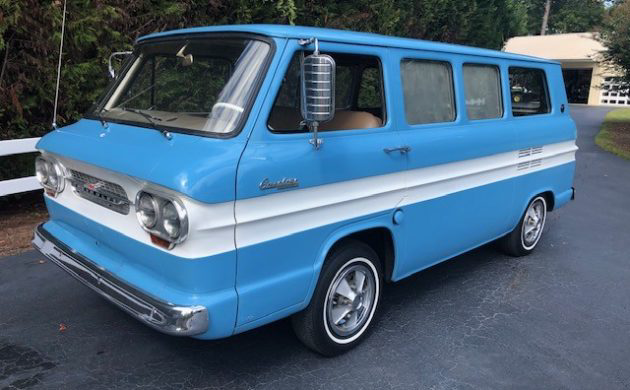 Seller's Description: One of reportedly only 11,993 Greenbriars produced in '63, this one has traveled only 11K miles in its 56-year life. It still has its original 145HP "Pancake" six-cylinder engine and Powerglide automatic transmission. Seating for 9 and luggage to boot!! Correctly refinished in the original colors of Brigade Blue & Cameo White, it features roll-down windows and screens in the rear, seat belts in the front seat, stereo, 5 radial tires, and Chevy mag-style wheel covers. Door and panel fit as you would expect for a low-mileage van. Starts, runs, and drives just like 1963!! Only about a third the price of a similar vintage VW window van, and much more unusual….
Price: $28,900 OBO
Location: Chapin, SC
Mileage: 11,601
Title Status: Clean
VIN: 3R126F102125
Seller's Listing: Here on Hemmings
List your classified here on Barn Finds!