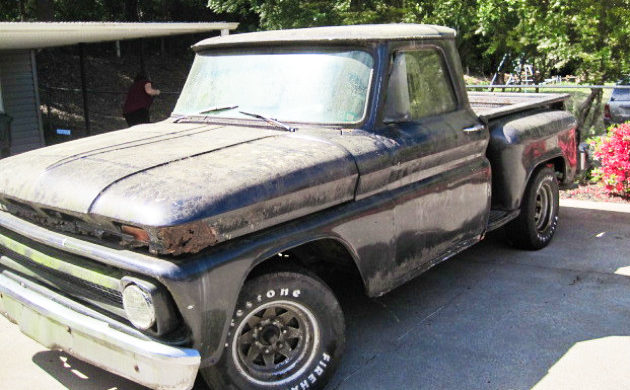 Price: $5,000
Location: Greer, SC
Title Status: Clean
Seller's Description: This truck was a daily driver of the previous owner from 1977-2004. The gentleman retired in 2004 and planned to restore the truck, but you know how those things go. It's been sitting for the past 15 years or so. Brakes have dried up and clutch is bad. The engine runs smoothly, no smoke or noise. Previous owner installed an under bed fuel tank but it's not hooked up, still runs on factory tank behind the seat. Column shifter has been replaced with floor shifter. Truck has rust in the usual places but the frame is solid. More pics upon request.
Seller's Listing: Here on craigslist
List your car here on Barn Finds for only $50!