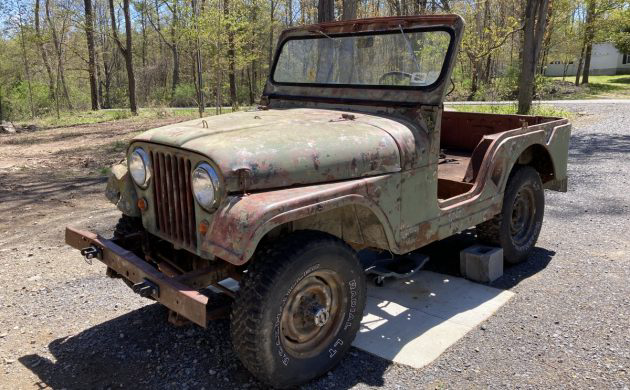 Seller's Description: I have a nice project 1964 CJ5 with proximately 58,029 miles listed on the dashboard. It runs however the clutch and Braking system need to be repaired. I have the original seats that need to be upholstered and reinstalled. It does not have a fuel tank so to run the engine I use an external tank. Some things that I have replaced are the plugs and wires, new carburetor, cap, wires, new oil filter, and hoses. I also cleaned years of grease and dirt from the Jeep as well as wire wheeled a lot of areas that needed to be cleaned. I can answer any other questions that she needed feel free to ask anything.
Price: $2,100
Location: Cairo, NY
Mileage: 58,029
Title Status: Missing
VIN: 8305 183536
List your classified here on Barn Finds!