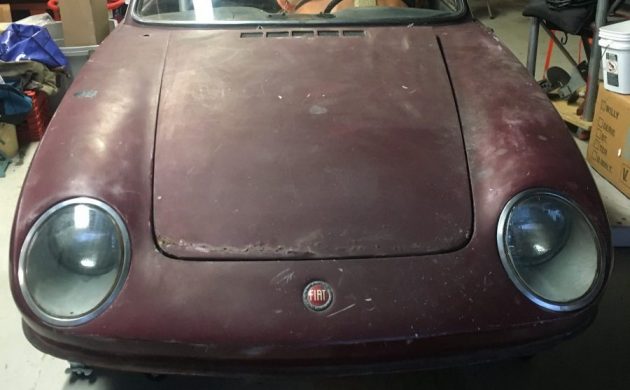 Seller's Description: Hello,
Have owned the '67 since 2004, the '71 since 2006.
The '67 developed rust issues and handed it over to a friend of a friend for repairs while I was working on the road ( I'm a camera operator, work for a rock artist), returned from tour two years ago, guy had disappeared and the work was never finished.
He did replace the "Cross X" that is the backbone of the car.
'67's headlights are supposedly the same as used on the Lamboghini Muira, and alone are worth about half of what I am asking for both cars.
I have a spare hood and more than one set of tail light lenses as well new front turn signal lenses for the '67.
Found the '71 while on the road, was a great runner, taught my nieces, nephews and my girlfriend's kid's the disappearing art of driving a stick shift car.
It was parked covered by my house while I was gone for a summer.
Cover was probably stolen and turned into a homeless tent, marine air brought on a ton of surface rust, with a few rust through pinholes.
The bottom of '71 is solid.
Price: $5,200
Location: Santa Monica, CA
Mileage: 71,221
Title Status: Clean
VIN: 100GS0019675
Seller's Listing: Here on craigslist
List your classified here on Barn Finds!