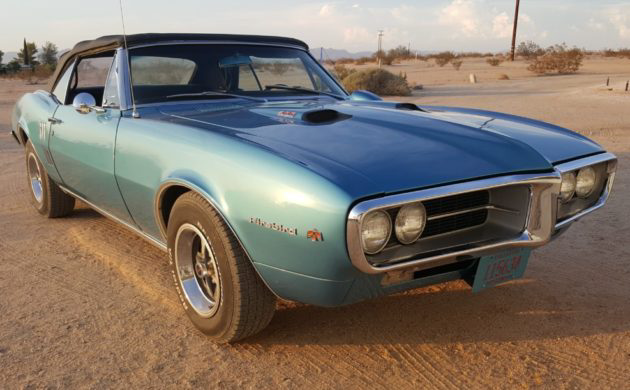 Seller's Description: 72k on the odometer. Looks right for a NO rust Wisconsin collector (blue plate) car. A ton of work was done to this car. I could write a book. There was some metal flaking on the passenger front pan, and some in the trunk. Painter said to fill it. I replaced them both. New interior, top, paint, tires, header (have original) new exhaust, rebuilt carb, full tune-up, new front suspension, brakes have all been rebuilt, lots of new chrome pieces, new wood grain dash, new steering wheel, all new seat belts and most of the rubber bits have been replaced. I replaced tons of parts. TONS! I wanted it to be perfect. I will never restore another car. Ever… I like my one owners that don't need to be restored. It's like remodeling a house. Would you like to remove and replace the bathroom tile, sink, tub, toilet, and cabinets while we're at it mam…..lol.
I have a huge file of paperwork on this car. It was driven to San Diego a couple of times. Palm Springs as well. Get lots of attention. One shock on the convertible top is not all the way on, but it's otherwise ready to go.
I have the title, the original keys and a set of new copies.
Price: $33000
Location: Joshua Tree, California
Title Status: Clean
List your classified here on Barn Finds!