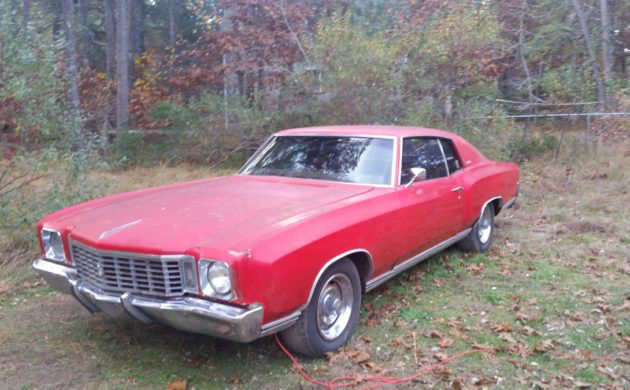 Seller's Description: Last on road in 2004. I fogged it, primed the pump and it ran good, not a tick. Clean green antifreeze, pink tranny fluid. 12bolt car cause big block, prob a 402/396, I haven't even looked it up.
It was run from a spray bottle of gas, still purging old gas from the tank.
All AC Delco plugs, wires in looms, etc. Blinkers blinked, wipers came on dash lit, etc. Too many cars, it's the first to go.
Needs trunk work, right rear lower quarter work or replace. …stuff. , a great start
I was told no need to take off the frame, cowl box good, so $6000 because of big block/12bolt.
All stainless trim is there, caps rings bumpers decent. Glass whole, great unmolested interior!!
Part it out for over $6,000 easy.
Price: $6,000
Location: Cape Cod, MA
Mileage: 130,000
Title Status: Clean
VIN: 1h57u2l597780
List your classified here on Barn Finds!