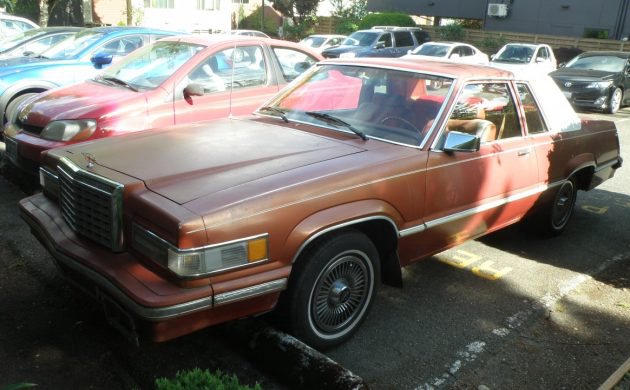 Seller's Description: Runs. Body fairly straight. One gentle ding on passenger side by rear wheel well. Interior is pretty clean. Seats have sun fade, but can be re-dyed, as they are in good shape. Headliner needs to be re-glued. The original radio with the 8 track tape deck is missing. Needs shocks. I have them. Will need wheel alignment after replacing the shocks. Brakes hard pedal. Great highway car. Electric seat on drivers side. Everything works. Does not have the original air filter housing. The rest is all original. For some reason the kickdown rod is not attached, there is no transom block that goes between the kick down rod and the transmission linkage.
The story that I got from the woman that I bought it from was that it belonged to her father, who bought it new. Most of its life was spent in a garage. The last three years, it stayed outside. This is a great easy project car. There is not a lot wrong with it, It just sounds like it from this description. There is some rust under the landau that needs to be addressed. Could use a paint job as the paint on the hood is checked and peeling. One small place on the passenger side, the paint looks like it was rubbed off and there is surface rust there. About 3 inches long. In the truck channel, there is a rust spot of about 1/4 of an inch.
This car wants to MOVE. Great on gas on the highway, not so good in town. Very showy and I get compliments on it wherever I go. I found another car that I have been looking for, so I need to sell this one to pay for that one.
Price: $$2,000.00
Location: Seattle, Washington
Mileage: 63000
Title Status: Clean
VIN: 0H87F1392222
List your classified here on Barn Finds!