SOLD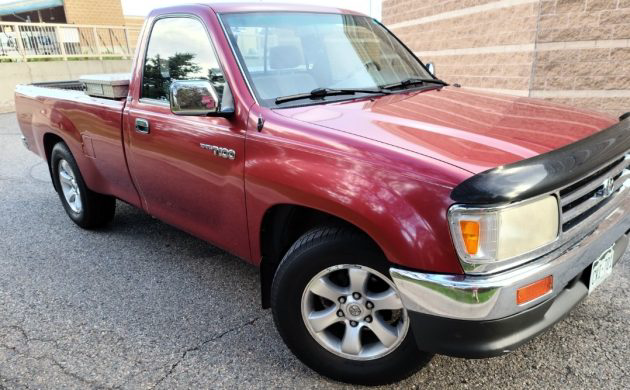 Seller's Description: The vehicle has been very well maintained. I've just had the timing belt, water pump, coolant, head, and valve cover gaskets, spark plugs, wires, rotor and cap, thermostat, transmission serviced. Everything was done here at a Toyota specialist shop. It comes with a 3yr 36k mile warranty on the parts and labor.
No rust. Was owned by an elderly man up until he passed away. Then his elderly son took possession of it. He needed a larger truck and that's when it was sold to me. I believe I'm the 3rd owner.
Price: $6,500
Location: Aurora, CO
Mileage: 155713
Title Status: Clean
VIN: JT4VD10CXP0004884
Seller's Listing: Here on craigslist
List your classified here on Barn Finds!