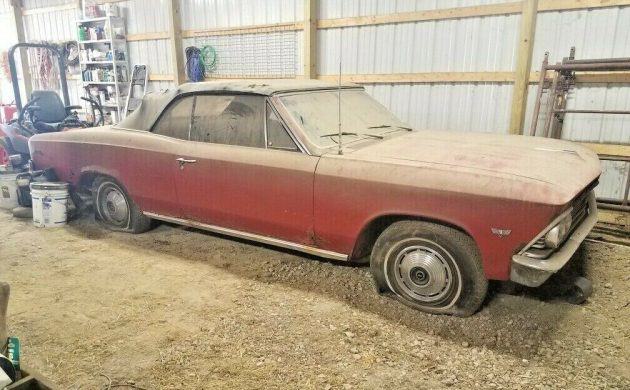 On a cold winter morning, it's nice to visualize a top-down sunny summer day cruise in a classic convertible with the tunes cranked. Restored, this car would fit the dream perfectly. Located in West Creek, New Jersey and listed for auction here on eBay, bidding has been active. At the time of writing, there are 31 bids with a current price of $4,400.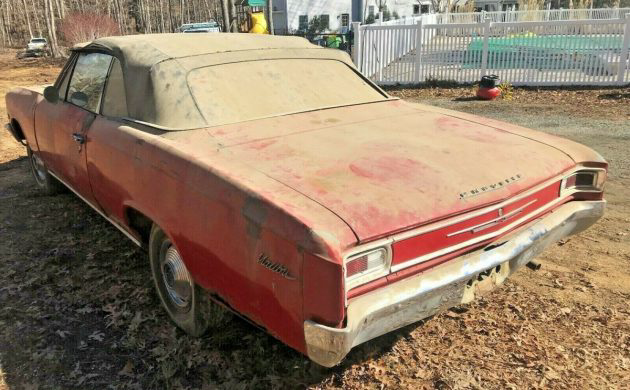 This auction is listed as a true barn find and it certainly looks the part, although the age and construction of the barn look newer than the length of time this car has been sitting! The car has sunk into the ground, creating potential problems for the floor and frame. It is obviously a full restoration project as disclosed by the seller and his pictures. The seller seems honest, showing the worst of rust, but a full visual inspection should be utilized, just to identify areas that could have previously been missed. It looks like this one has had its fair share of winter duty in the salty northeast.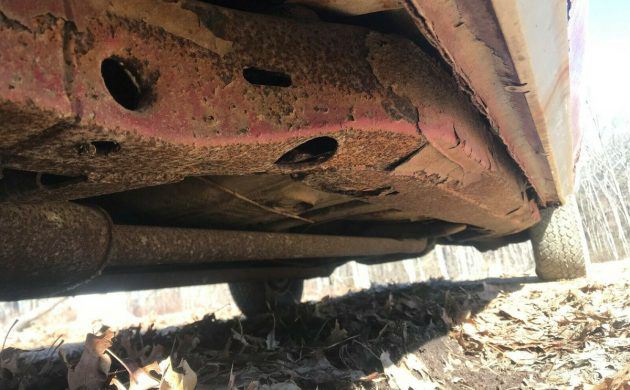 Parts availability is super for these GM intermediates. Mechanically it is relatively inexpensive to restore to stock compared to other makes of the era. Interior parts and exterior trim should be readily available as well. The big question is the rust and how severe. Complete panels are available and may be the way to go. Although aftermarket panels can have their fair share of fitment issues, it may be the most cost-effective solution. It is a big project for either a shop or home fabricator, and often difficult to find a shop willing to commit to a project with unknowns.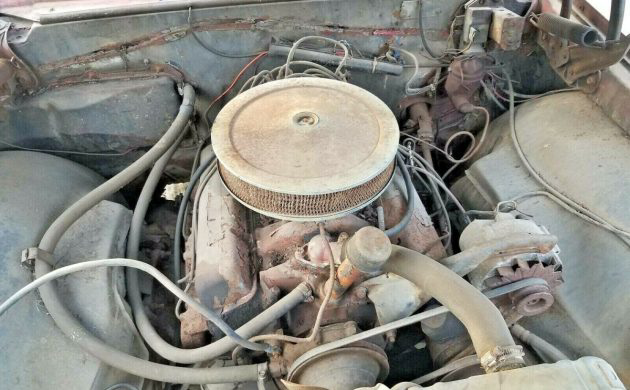 While it's not a big block SS car, it's still a V8 equipped convertible. The 283 is said to be original to the car, but there's no word on it's condition as the seller hasn't attempted to start it.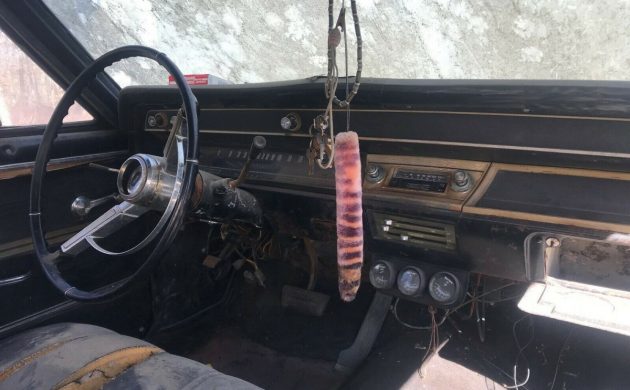 These types and size of classic cars have universal appeal and remain popular with all ages of enthusiasts; from individuals who remember these new to a younger generation just entering the hobby. They are about the right size to interface with modern traffic. There are all sorts of examples to provide inspiration for the finished result, from completely restored and stock to heavily modified cars with modern suspension and driving components. The car would be enjoyable either way. On a project which requires total restoration, lost originally is generally not a big concern on a massed produced example. If driver status rather than restoration is the goal, there is still a fair bit of work and expense required to make it safe and roadworthy One thing is certain, with no reserve the bidding amount will continue to increase, likely becoming very spirited in the final minutes of the auction.