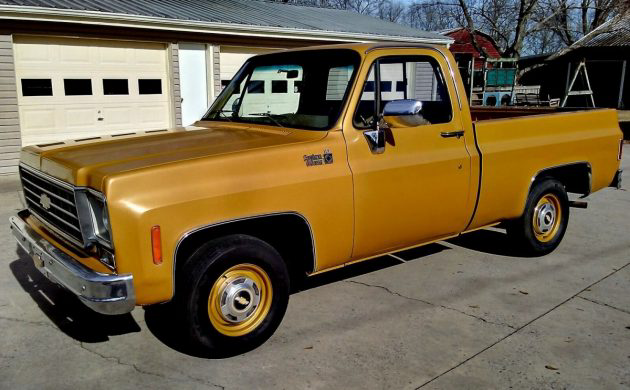 This 1976 Chevy C10 is a fairly basic truck, but it remains in exceptional condition. The short wheelbase look is one of my favorites, as these tend to respond particularly well to a mild suspension drop looks-wise. I'm not suggesting to modify a stock survivor like this, but it sure is tempting. The C10 is listed here on eBay with bidding over $6K and the reserve unmet.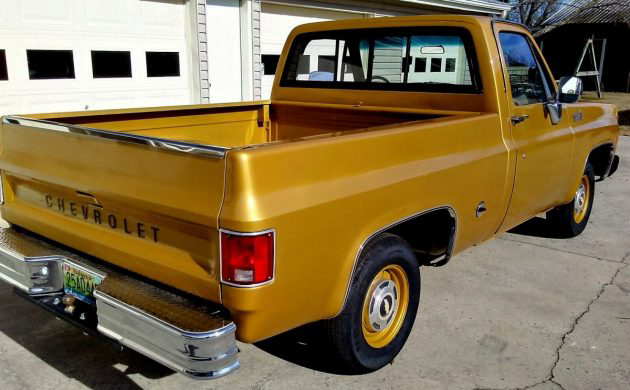 The seller calls this a farm find example, and it must have been used for trundling into town and not much else. It certainly isn't a barnyard beater, as the paint looks spotless and there's no obvious signs of damage up and down the sides. The steel wheels are painted to match and also appear to be practically mint, along with the hubcaps and chrome step bumper.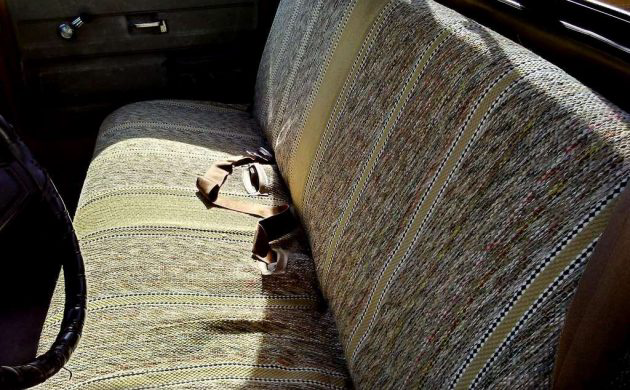 Inside, a bench seat with no obvious signs of deterioration or damage (well, at least to the cover – you'd have to pull it off to confirm) awaits the next owner, along a three-speed column shift. The seller says it runs quietly with no leaks, and that the truck is reliable enough to be driven across the country tomorrow. Clutch and transmission action is all said to be good as well.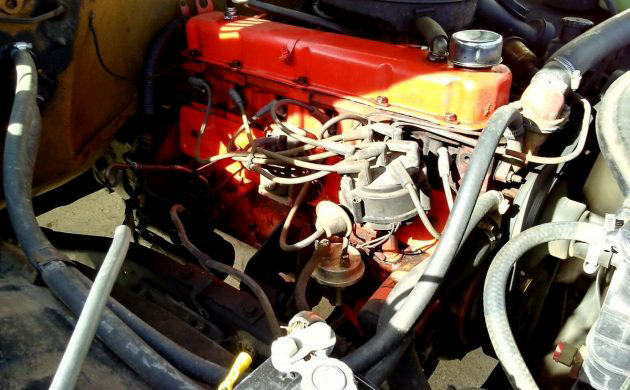 The only work done to the venerable six-cylinder mill is a new alternator; otherwise, the seller seems to indicate that this is a no-needs truck. New tires have also been installed. With attractive gold paint, short wheelbase, and likely very low cost of operation, this survivor C10 looks like a smart buy – depending on the reserve, of course.