High Bid: $6,700 | 9 hrs left
Bid Now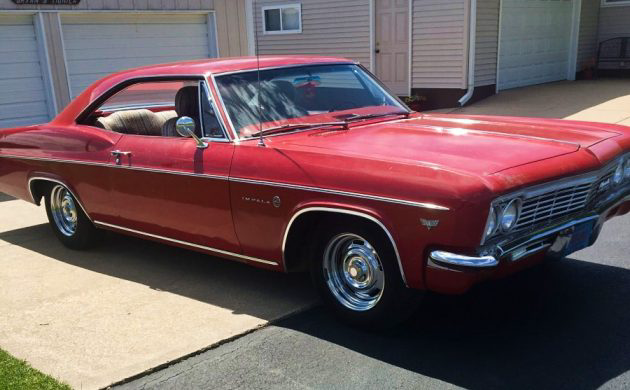 As the seller puts it, "this Impala ain't no trailer queen", and that's because it's a ready to go driver! The original owner and their daughter drove this car regularly until 1991. It was then parked and forgotten until 2015, when the second owner purchased it. They had it for about year, but couldn't get it running so they listed it for sale. On February 28th, 2016, exactly 50 years to the day after the original owner purchased it, the seller bought it! They've done all the work to get it back on the road, but the time has come to find a new home for it, so it's being offered a Barn Finds Auction. It can be viewed in Hillsboro, Wisconsin and any questions can be left in the comments.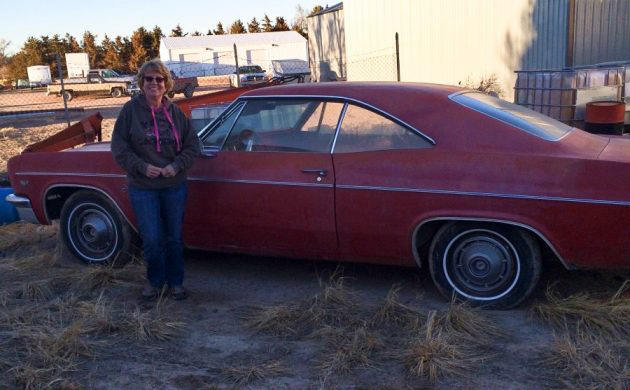 Old Red, as the seller calls it, was a little rough when they bought it. The engine was in need of a full rebuild, the suspension was worn out, the interior needed work, the paint was sad and there was some rust in the lower sections of the car. As you can see from the photo above of the original owner's daughter with the car in 2015, it might have needed work but looked like a great place to start.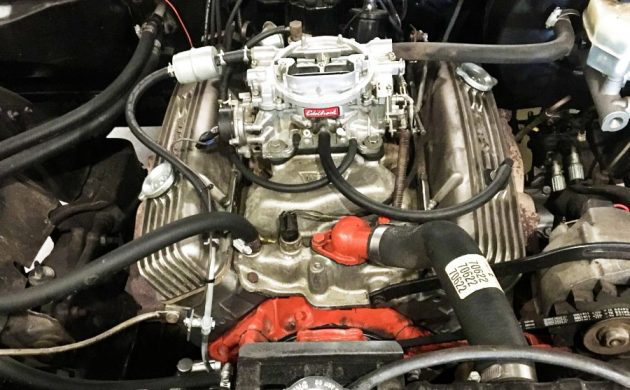 The original 283 V8 and Powerglide transmission were both given full rebuilds. While those were out, the front suspension was treated to all new bushings, shocks, ball joints, 2″ drop spindles, and disc brakes. To freshen and give the engine a bit more grunt, it was bored .040, an Edelbrock Performer cam went in, rebuilt 305 heads with hardened seats were installed and a 500 cfm carburetor was mounted up. They also added power steering and brakes to ensure it was easy to drive. Between the engine and suspension upgrades, this should be a fun machine to drive!
With the mechanicals fully sorted, the seller set their attention to making it look good. The rust, which was limited to the lower front fenders and rear quarters, was cut out and new metal was welded in. The paint was repaired in those areas and the rest of the car was meticulously polished to bring back the car's luster. The paint is not perfect, but it shines well and is ready for shows but most importantly, the road!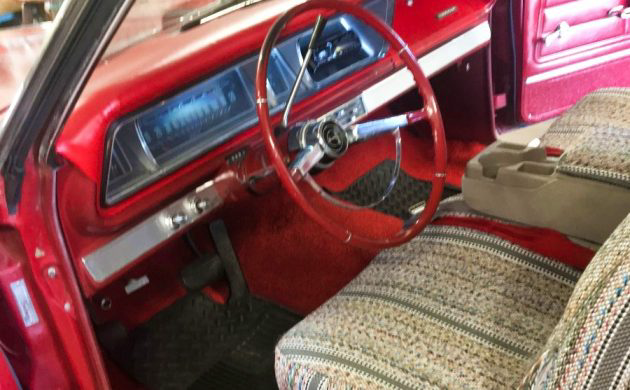 Getting the interior looking good required installing all-new carpets, headliner, and dash pad. The seats came out of a 2002 Buick and are said to be in excellent condition. They currently wear covers to protect them from their grandchildren. The seller also had modern shoulder belts installed in the rear seat so they could haul their grandkids around in it. The seats actually look good with the saddle blanket covers installed.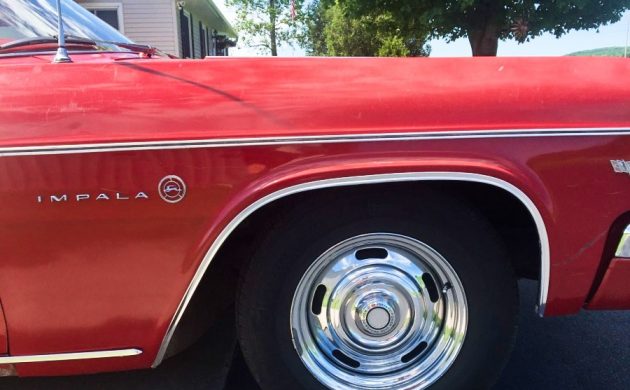 A new windshield and all new weather stripping went in, as well as new door and window seals. The seller notes that the rest of the glass and chrome trim is original and in good shape. New wheels and tires round out the look.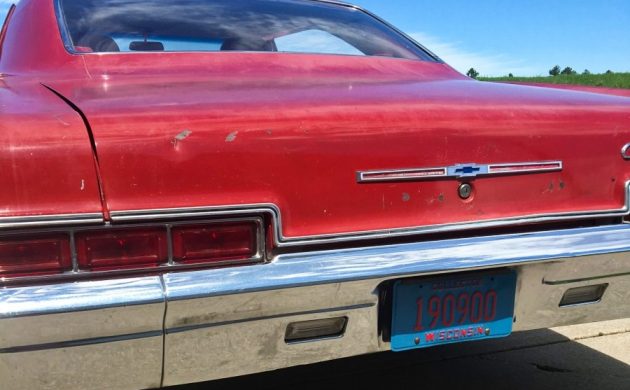 A lot of hard work went into making this a nice driver and in our opinion, it turned out great! It has the right look, will be comfortable to cruise in, is well documented, and will be a great conversation starter. So, if you've been on the hunt for a classic that you can jump in and drive, this Impala might be the find for you!
Location: Hillsboro, WI
Mileage: 64,000
Title: Clean
Bid On This Vehicle
High Bid: $6,700 (Reserve Not Met)
Make An Offer
Ended:
Jun 24, 2020 10:00am
Top Bidder: TimM
Buyer Premium: 5%
TimM bid

$6,700.00

Jun 23, 2020 12:54am

mdom07 bid

$6,600.00

Jun 23, 2020 12:00am

TimM bid

$6,500.00

Jun 18, 2020 10:23pm

larker47 bid

$6,100.00

Jun 18, 2020 7:06pm

AUTOMANRUSS bid

$6,000.00

Jun 18, 2020 6:13pm

AUTOMANRUSS bid

$5,500.00

Jun 18, 2020 6:13pm

AUTOMANRUSS bid

$5,000.00

Jun 18, 2020 6:12pm

larker47 bid

$4,100.00

Jun 18, 2020 5:08pm

mdom07 bid

$3,900.00

Jun 18, 2020 12:40am

Easyrider_572002@yahoo.com bid

$3,500.00

Jun 17, 2020 8:36pm

Easyrider_572002@yahoo.com bid

$3,000.00

Jun 17, 2020 8:35pm

Sthurlow bid

$1,100.00

Jun 17, 2020 7:25pm

Mayordave44@gmail.com bid

$1,000.00

Jun 17, 2020 6:13pm
Have something to sell? List it here on Barn Finds!