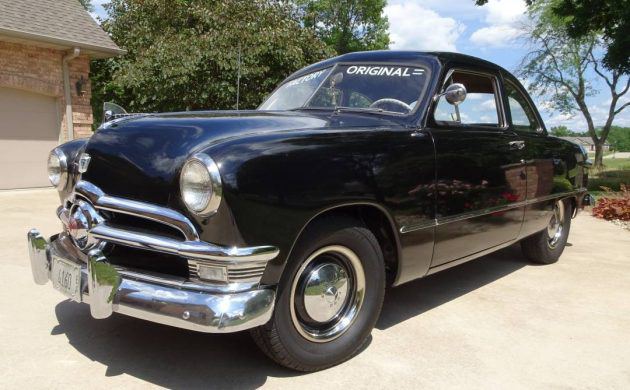 Low mileage claims are great, the term low mileage can be subjective based on the age of the car. It's safe to say mileage around 10K on a car that's older than 10 years can be considered low, but 10K miles on a car that's 70 years old is hard to believe. This car looks to be in amazing condition, has been owned by the same family since new, and is completely original. The family has decided its time to let it go, check it out here on craigslist in Galesburg, IL for $19000. Thanks to Barn Finds reader Ikey Heyman for the tip!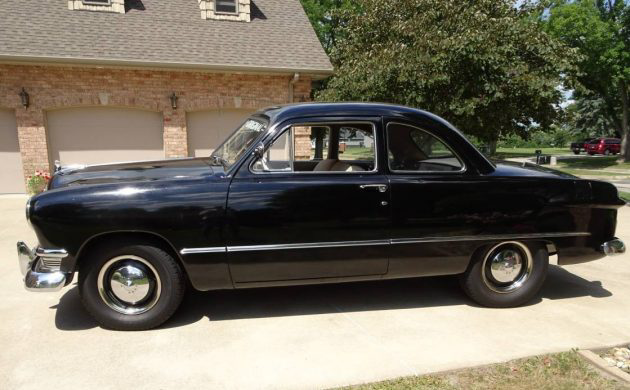 When the new Ford was introduced in 1949 it was a big advancement in terms of design. The new design was more modern than its predecessors and a big hit for Ford. The design saw minor tweaks between 1949 and 1951, the pushbutton door handles confirm this is a '50 and not a '49. These cars were available in sedan, convertible, and coupe like the car we have here. This car is described as completely original including paint, interior, and drive train, it runs and drives great and needs nothing.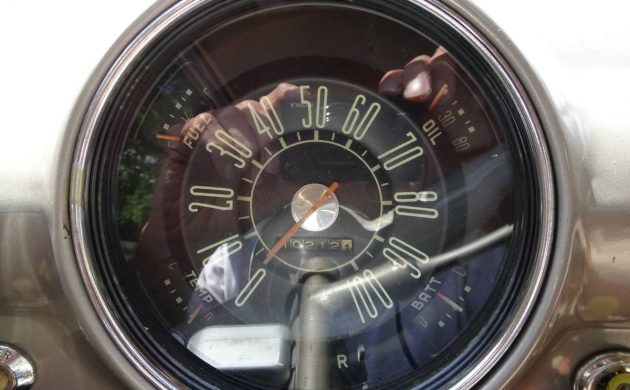 The exact odometer reading is 10,212, this car has obviously been very well cared for. According to the ad the car has never been driven in rain or snow and looks as good underneath as it does everywhere else. There are not any underhood pictures but this one is powered by a flathead inline 6 with a 3-speed column shift and is a relatively low spec car. This is a car that was basic transportation when new, I wonder why it was so well preserved and not used. The only thing that would make it better would be a flathead V8.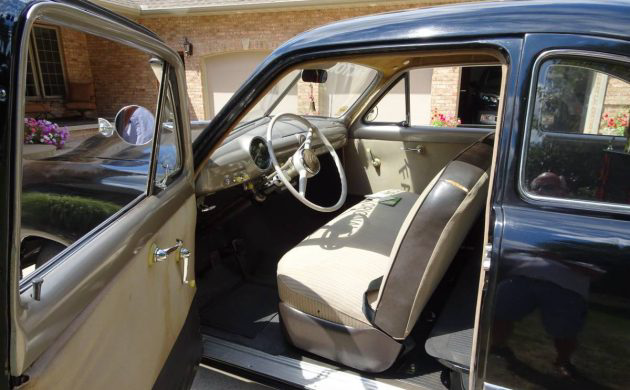 Looking inside this car is a true time capsule, everything is as it was when it left the factory in 1950. This one has quite the story to tell and hopefully, the next owner will continue to maintain the state of preservation while occasionally taking it out to a car show. This car will make a great reference for someone doing a restoration that wants to make a factory-correct car. The question is what to do with it, drive and enjoy or make it a museum piece?