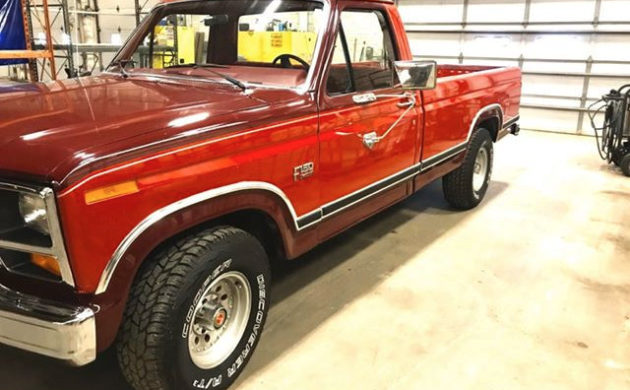 Barn Finds Reader Rory S might have found the holy grail of 7th generation Ford F150s! This 1982 XLT Lariat had covered a mere 18,500 miles since new and was still like new when he found it. Unlike the original owner, he isn't letting it just sit and he's already put a little over a thousand miles on it since buying it! A truck like this was built to work, so we are glad to see that he's enjoying it. I'll let him tell you the story of finding and buying it below in his own words.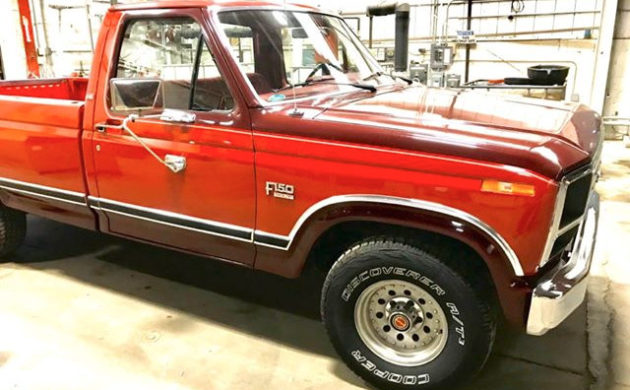 FROM Rory – I found the truck sitting along a country road for sale. I stopped to inquire about it and was met by an older gentleman who inherited it from his father in law. He stated that his in-laws only drove it to pull a camper. After their passing, it was parked in the barn for 10 years. His wife finally told him to get it out so her new car didn't sit outside while a 38-year-old truck sat protected in the barn. I bought this on the first snowfall of the season and he didn't want it to sit out in the weather any longer. So I made him an offer that he stated he wouldn't take at first. I told him he could drive it back to his house and consider it sold or it's a long walk back to the house in the snow. He turned to me and said, "I will see you tomorrow with the title".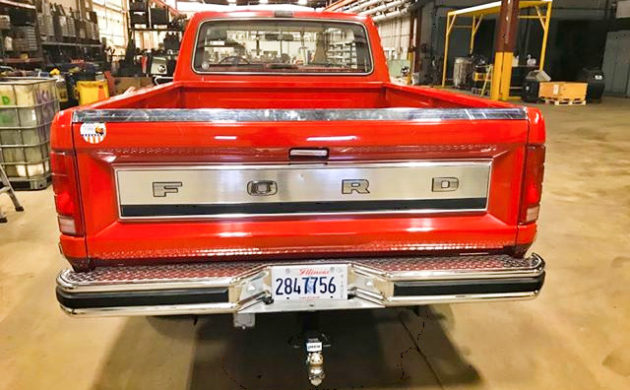 Congrats to Rory on landing this sweet find! It always amazes me to see low mileage trucks like this that were stashed away in a barn, rather than put to work. I want to thank Rory for sharing it with us and I hope he continues to enjoy it.
If you have an interesting find in your barn or have found one in a barn, we sure would love to see it! Please send photos and the story behind it to mail@barnfinds.com!