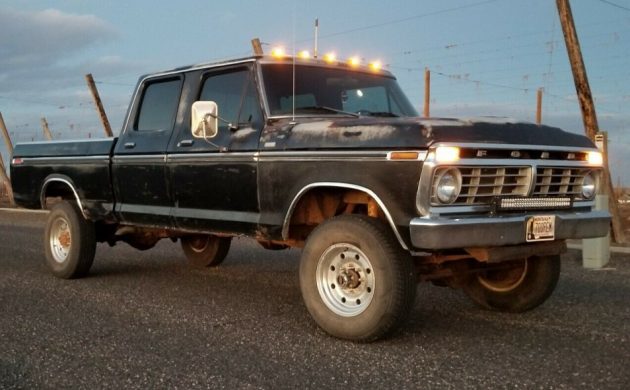 It seems like a lot of vintage Ford Crew Cab pickups come out of the northern Rocky Mountain region. This 1975 Ford F250 is no exception and is located in Homedale, Idaho. It can be found here on eBay with a current bid of $10,200 and the reserve hasn't been met yet. I'm not sure exactly why these trucks seem to show up in Idaho, Montana, and Wyoming more than other areas? Perhaps the farming and ranching life along with the need to haul more than three people at a time are some of the reasons? In any event, this truck appears to be a fairly solid project that would be a unique truck for someone. Take a look for yourself.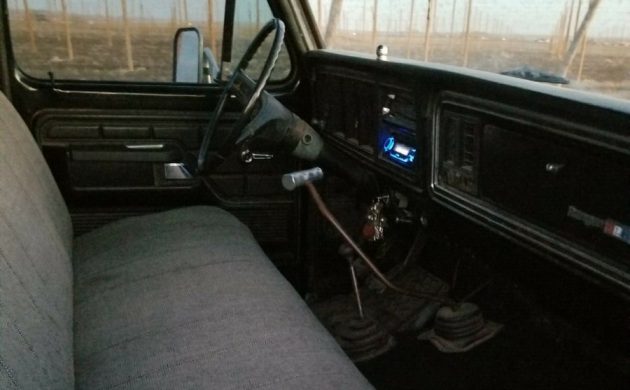 The interior is pretty typical for trucks of this era. It appears mostly stock with the exception of an aftermarket stereo head unit and what looks like a Hurst shift handle. The seats also appear to have newer seat covers.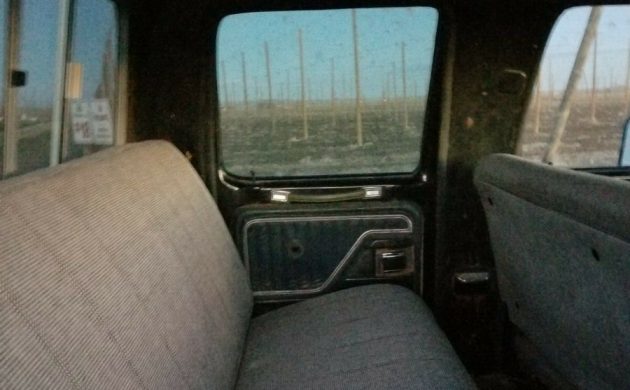 The rear seat also looks like it has the same seat covering as the front bench. These trucks can easily and comfortably seat six adults. This makes them great for families or work vehicles.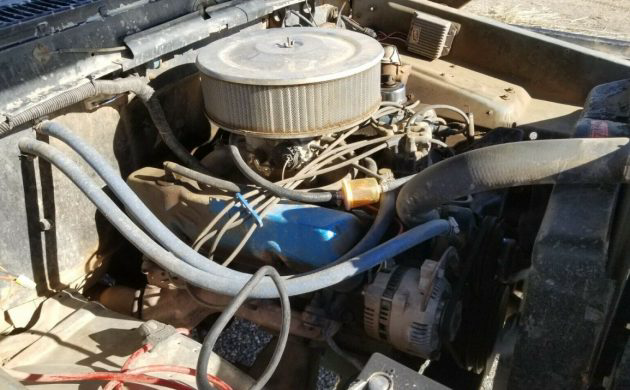 Like the interior, the engine compartment appears pretty typical for this era of Ford trucks. The engine is a 428 cubic inch V8 that has been rebuilt although the seller doesn't say how long ago. The transmission is a 4-speed manual and the seller says it "comfortably does 70mph." The only part the ad says that needs to be addressed is a new power steering pump.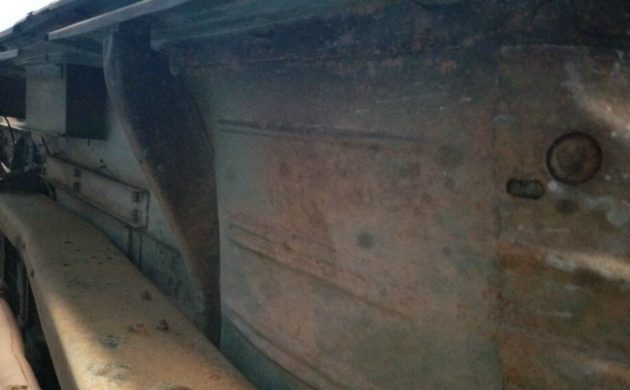 There are several photos in the ad showing the underside of the truck. The seller says that there are some rust spots, but it isn't too bad yet. Overall, this looks like a solid start to a unique project. What do you think?