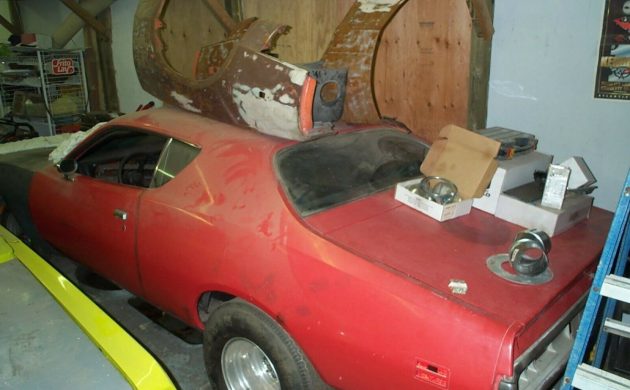 Up for sale is a rust-free 1971 Dodge Charger that has been a project for the current owner for over 20 years. You can purchase this red ride has a buy-it-now price of $6,000 but you also have the ability to make an offer. This dirty, clutter holder is located in a garage in Jackson, New Jersey. The seller does list the VIN in the listing along with a clean title. There 73,123 miles on the odometer but you will want to read further regarding that mileage. You can view more on eBay.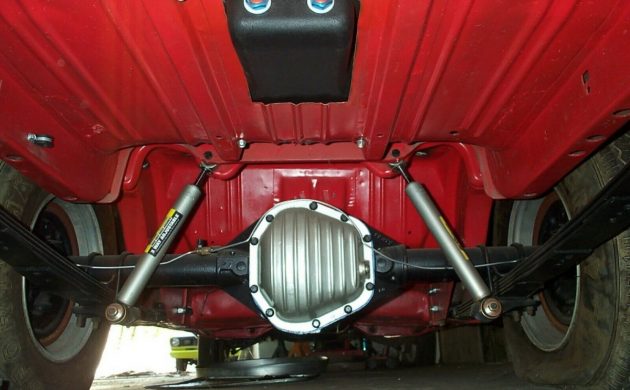 In the amount of time the owner has had the car, a few tasks have completed. Some of those include a master cylinder from a later model, a line lock module, comp engineering shocks, and stainless brake lines. The car is not equipped with power steering and it has nine-inch front disc brakes and eleven-inch rear drum brakes. At the moment, this car has no engine or transmission. So, while the mileage is in the listing and on the odometer, there is nothing with cylinders or a clutch to continue turning that amount upwards. It has 2×3 tubing all throughout the car. It also has a Dana 60 in the rear end with a Detroit locker. The gearing is 4.88 and there are Super Stock springs in back as well. This car is ready to be turned into a race car. You can see in one of the photos that the trunk does not have any wheel wells, and the fuel tank is located in the trunk as well.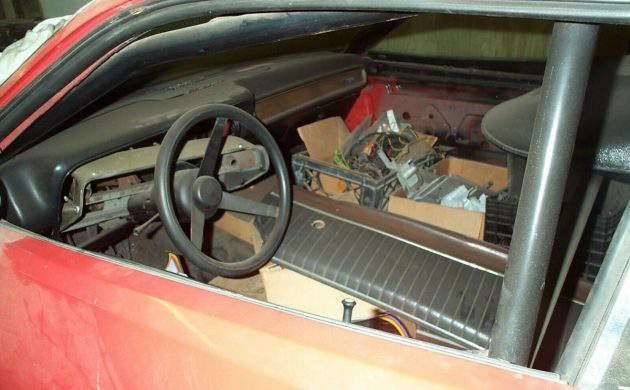 There is only one photo of the interior and it doesn't show much. It is full of parts. The seller says that they have most of the black interior except the carpet, the headliner, and the front seats. It really doesn't seem like there is much interior left after missing those items.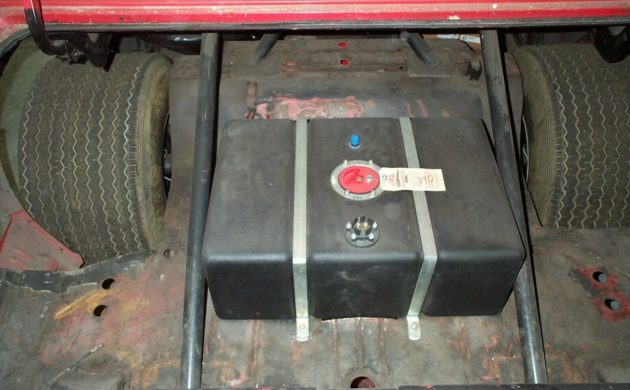 At that point, you might as well start fresh. Then again, this car looks like it is meant to go as fast as possible in a straight line, so not having that interior might be a good thing. If you purchase it, what are your plans?