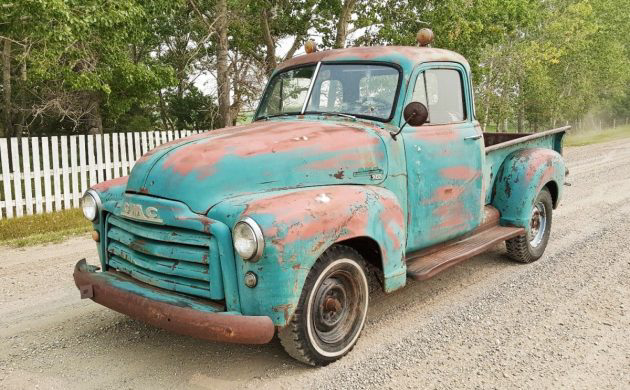 GMC Canada must have felt like they really needed to one-up the American version of GMC 3100 when they were deciding on what to call their version. They weren't content with just doubling the 3100, they had to triple it! Alright, so that probably isn't how they came up with the name, but you never know. This particular 9300 sure has an awesome look to it and tons of potential. You could leave it looking as is and turn it into an eye-catching driver, a wild rat rod or you could restore it back to pristine condition! Whichever direction you'd like to go with it, you can find it here on eBay in Shelby, Montana with a current bid of $2,500 and no reserve.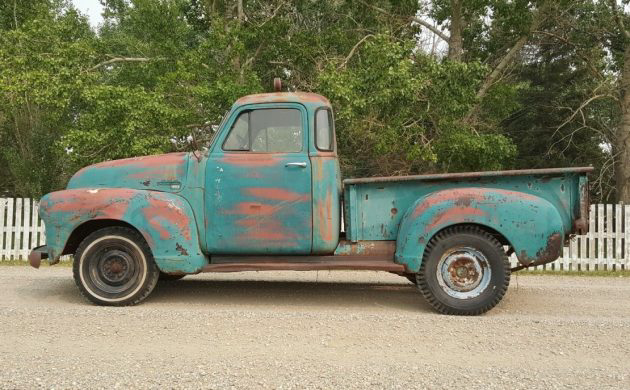 Other than the name, there really isn't any significant difference between this rig and it's 5-window American counterpart, which means parts are plentiful, information is readily available and it will be incredibly easy to work on. While this one has dents, scrapes, and rust it looks like a great starting point. The cab corners are going to need work, but you can get patch panels and they won't even break the bank.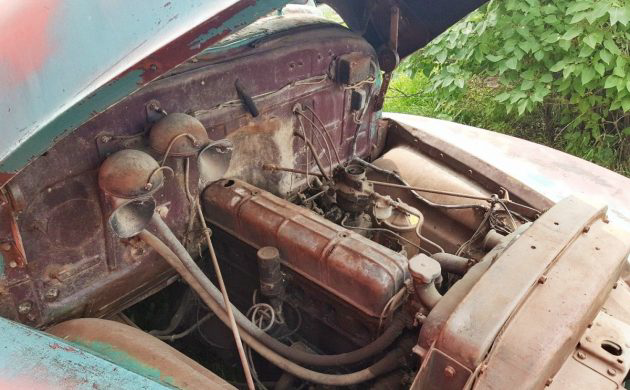 Power comes from the good old 216 cui Stovebolt inline six. Unfortunately, the seller hasn't attempted to start it, so it's hard to say what kind of condition it's in. If it's beyond saving and you're on a budget, it might set the route you'll want to take. A small block would be a fairly simple swap and cheap swap, plus it would offer better performance.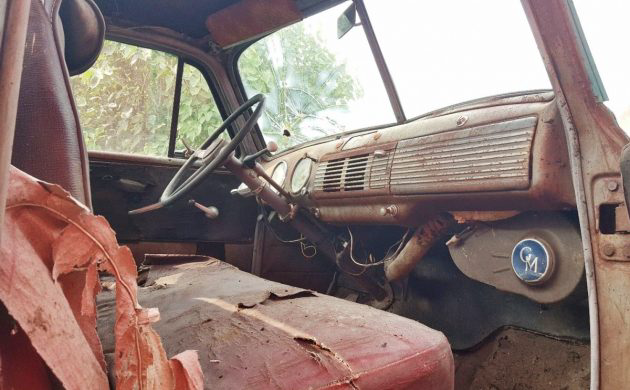 The interior is showing it's age, but thankfully there isn't much to it. New seat upholstery, door cards and some detailing would make it usable. Bringing back to original condition will require a little more work, but not much. The biggest concern I see here is the damaged windshield, but replacements are available and will set you back about $50 per side, plus the cost of new gaskets that is.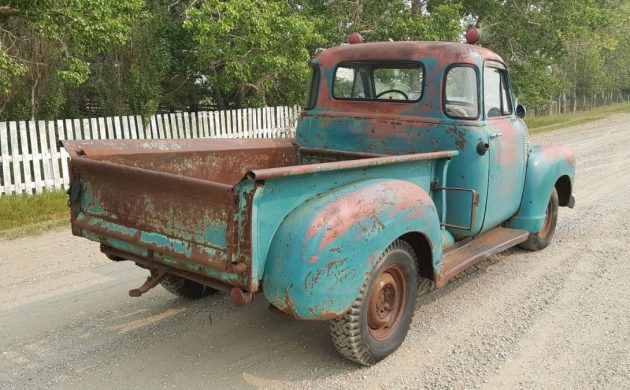 While I'm sure there are plenty of you out there that would want to fully restore this truck, and there's nothing wrong with that, I'd be tempted to leave the outside looking ratty. Fully restore the inside, repair any serious rust, install a V8, upgrade the brakes, install new wood in the bed and it will be one unique truck. And if the novelty of the original look ever wears off, painting it in the original color is still an option. So, what do you think of my idea for it?
Have something to sell? List it here on Barn Finds!