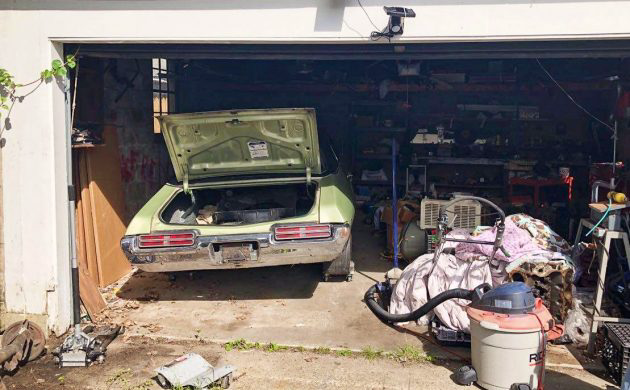 Reader Sal P found the holy grail of survivor muscle cars stashed in this garage! Somehow this 1969 Pontiac GTO survived being buried in this garage with only a few cosmetic issues. It's covered just 85k miles and is wearing its factory original Limelight paint. The engine had been pulled out for an undisclosed reason, so Sal had to rebuild it to get it back on the road, but it's now a beautiful driver. Seriously, if you've been on the hunt for a survivor grade muscle car, you will want to take a closer look at Sal's ad via the link below!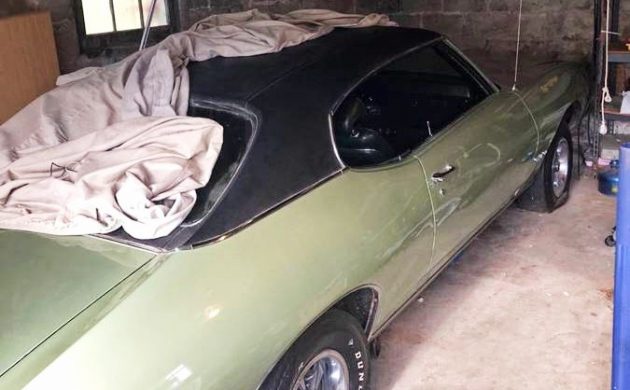 What Makes It Special? This 1969 Pontiac GTO has been off the road since 1982 and still retains its original Limelight Green paint and original interior. Numbers matching engine and trans along with the unrestored nature of the vehicle make it a true one of a kind.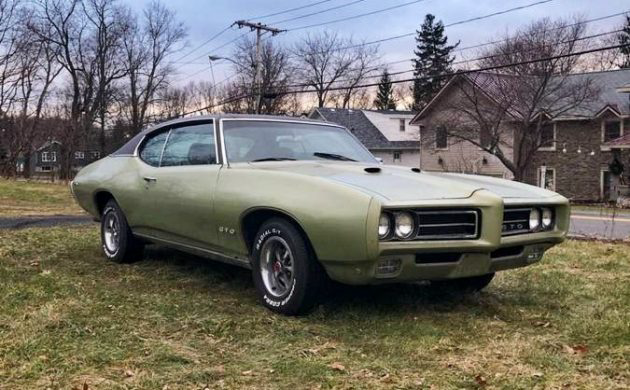 Body Condition: Only rust is in the front fenders at the bottom behind the front wheels. No other rust in the car. A couple dings here and there from being stored in the garage for 30 years. Original paint shines and does not show age since the previous owner was meticulous about waxing with a silicone based product.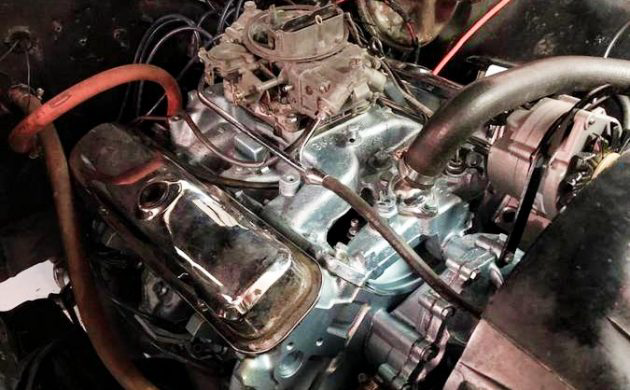 Mechanical Condition: The freshly rebuilt engine runs strong. The car goes down the road straight with ease.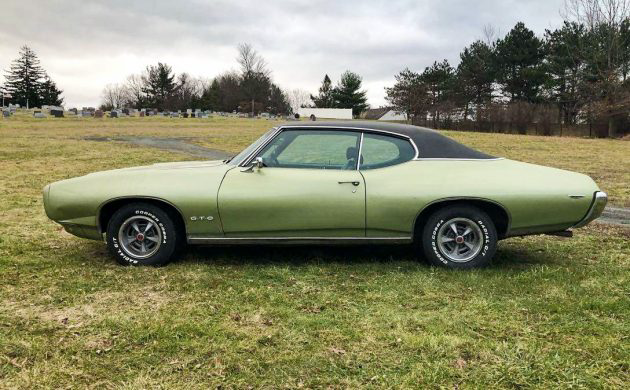 Asking Price: $29,500 OBO
Location: East Greenbush, New York
Mileage: 85,000
Title Status: Clean
Seller's Listing: Here on craigslist
If you've got a survivor muscle car that needs a good home, consider listing it here on Barn Finds!
Have something to sell? List it here on Barn Finds!