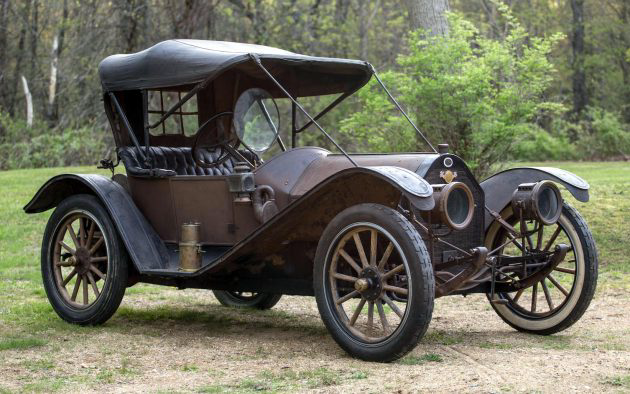 We all get excited when we find a well-preserved 50 year old car. Well, this Regal Roadster is over 100 years old and it appears to all original! It's only on its third owner and has even been recently serviced and is operational. This may not fit everyone's budget, but it's worth a look nonetheless. It's going to be auctioned off on October 2nd at the Simeone Foundation Automotive Museum in Philadelphia. Visit Bonhams for more information.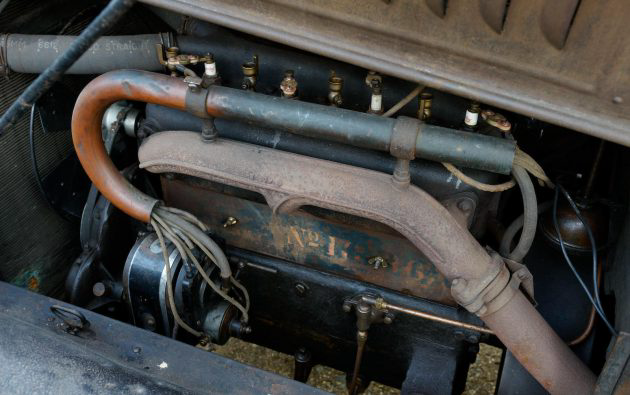 According to Bonhams, Regal Underslung was sometimes referred to as a "poor man's Mercer". If you know your sports car history, then you will know that being compared to a Mercer is a very good thing. Mercer produced high-performance cars, but they were also very expensive. Notice the stenciling that's still intact on the side of that 200 cubic inch four-cylinder. Apparently this little guy was pretty lively for its day and I'm sure it would be a hoot to drive today.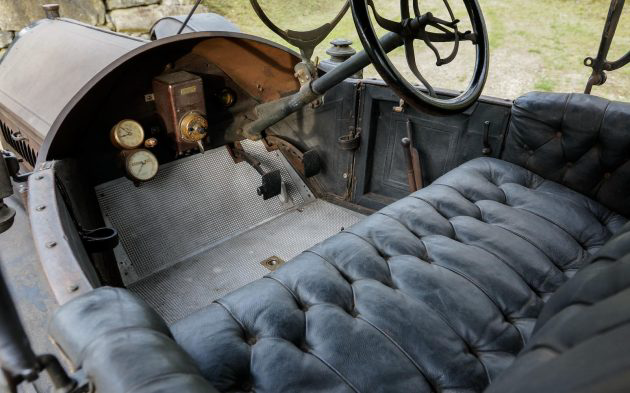 That's if you could bring yourself to sit on the seat. Look how well preserved that upholstery is! If you scroll through all the photos on the auction site you'll notice all the little details on the gauges and trim. This may have been cheaper than the Mercer, but it most definitely wasn't a low quality machine. Check out the textured floorboard, monocle windshield, and lighting. There's so much to look at here and it's astonishing to think how old it all really is.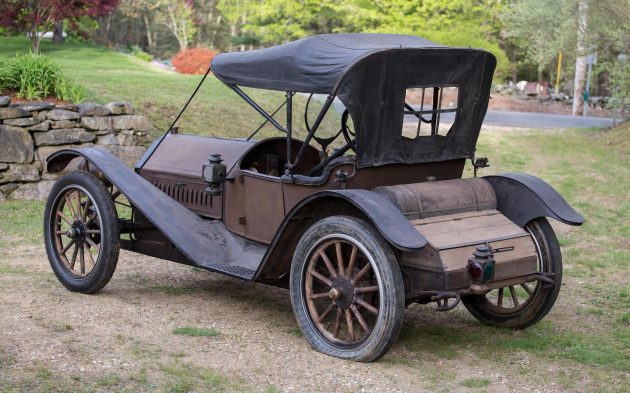 Automobiles have improved a lot in 100 years, but personally I'd rather take this for a spin than just about anything built today. The experience would be unlike anything most of us can imagine. I'll probably have to just keep imagining though because this one is estimated to sell for somewhere in the six figure range. It will most likely go to a museum or a private collection, but that does give it a chance of being preserved for another 100 years. Guess they don't make 'em like they used to!