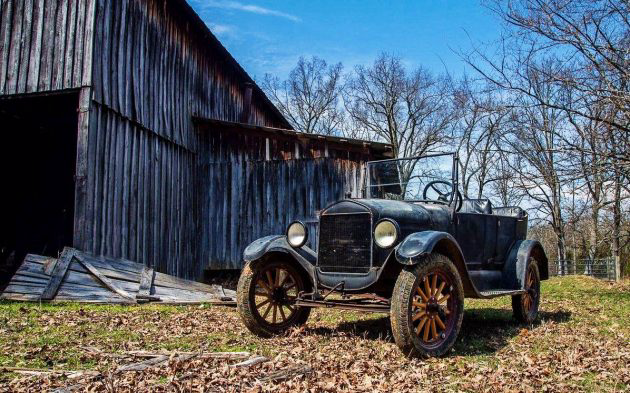 The Model T isn't the easiest car to drive on the street, the pedals arrangement can be a little confusing, they struggle to get out of their own way and they lack all the basic creature comforts people have come to expect in an automobile. Yet we find ourselves wanting this one so badly! Perhaps it's because its a 90 year old barn find that is back on the road or maybe it's the simplicity of the Model T, but whatever it is there is just something special about this Ford. Find it here on eBay in Hopkinsville, Kentucky with a current bid of $2,150.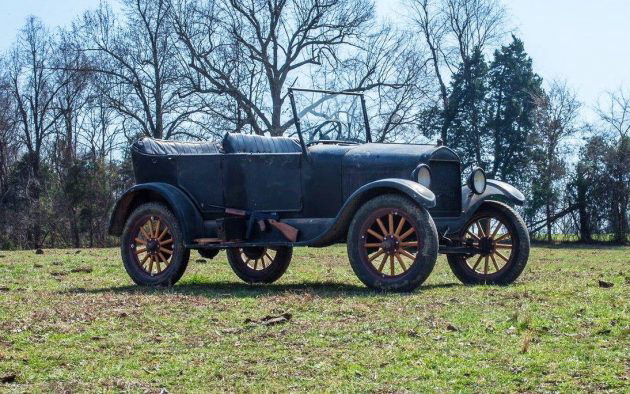 By the time this car was being built, Ford was already preparing to launch the Model A. The T had been a huge success, with close to 15 million built in a wide range of body styles, but Ford was ready to introduce something a bit more refined. This Touring sedan offered enough room to carry the whole family in relative comfort. It appears the convertible top is missing, so you may want to either find a replacement or simply avoid driving it on cloudy/rainy days.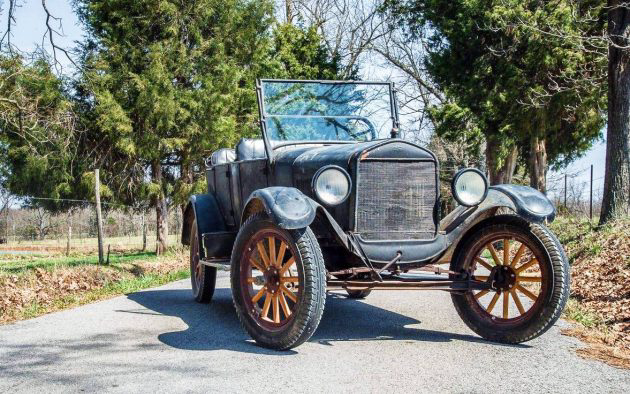 The seller states that they found the car 3 years ago and after pulling it from the barn, all it took to get running was to replace the coil packs and some consumables. For the time, these cars were extremely well built, so it doesn't come as a surprise that reviving it was fairly simple. And given just how many were built, finding parts is quite simple and there are even lots of performance bits still floating around. While it would be wrong to cut this one up to build a hot rod, it would be fun to install some period correct performance parts. With a performance head and a new exhaust system you could almost keep up with modern traffic around town, that is once you master driving it! So are we the only ones that think owning a Model T like this would be a blast?