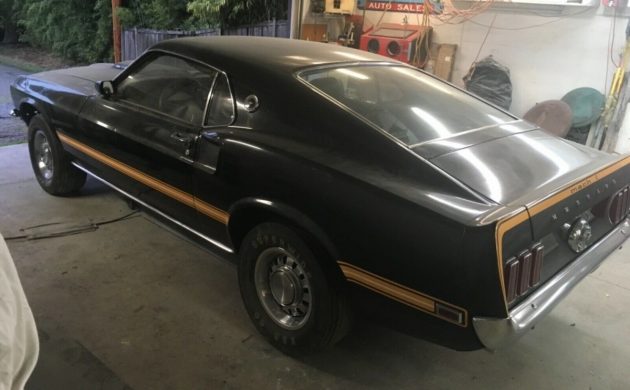 Here is a story that a lot of us may relate to or at least be jealous of. Most of us have memories of that special car from years ago that just slipped away.  We think about it often,  if only we had kept it based upon today's prices. Here is a car where the owner did that with one exception, he kept it! In 1978, he purchased a 1969 Mustang Mach 1 428 4-speed, drove it for 3 years and then stored it for the next 38! Just out of storage in Milton, Washington state, he has it listed here on eBay. Bidding has been quite active, now at $47,000 with coincidentally 47 bids and 8 days to go at the time of writing. There is a reserve and the seller suggests he "may" let it go to the highest bidder, although the auction is not actually listed as having a reserve.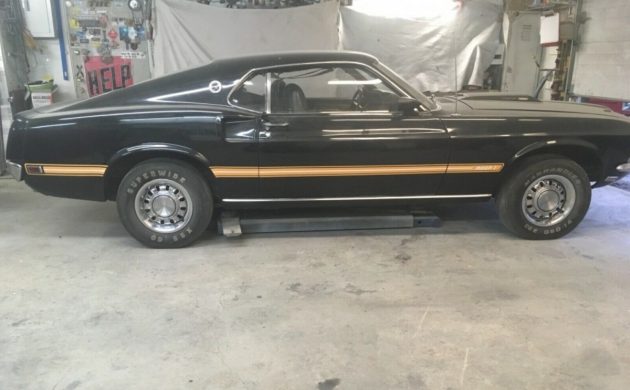 This car has accumulated about 78,000 miles in about 10 years of driving. Not a lot, but still enough to be used as summer daily driver for the original owner. A west coast car, it shows very well as indicated by the multiple pictures provided. There is very little to critique here, the pictures confirm the quality of the car. I will let the seller's description paint the picture of the condition. However, don't bother trying to contact the owner directly, in his words he doesn't like talking to people. I'm not sure I understand or like that concept. I could certainly understand the phrase serious inquiries only, but if you're a serious bidder with this type of money on the line I might just want to talk to a live person to confirm the story and car is exactly as represented. He does say not to expect to drive it home complete understandable for a car stored 38 years. Not that a serious buyer would seriously consider driving it much anyway. It would make one heck of an epic road trip though, driving a 428 CJ 4 speed home on bias ply tires in the dead of winter!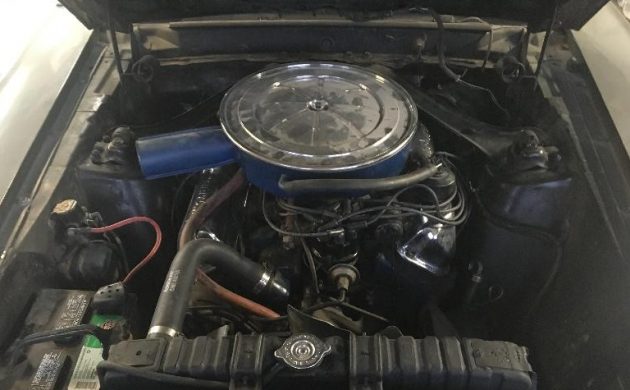 I am curious as to the story of this car and its relationship to the owner. He describes himself as not a car guy but purchased in his words the "holy grail" of muscle cars only to store it 38 years. Is he some sort of investment type, able to time the market perfectly? He certainly got in at the right time. Is this a forecast for all of us the price of the market has peaked?
In the late '70s and early '80s, these type of cars were known as super-cars in automotive magazines. The muscle car term hadn't been used yet, but performance was considered super or superior to current offerings at the time. This car was clearly a show car at the time of storage. It is well documented and displayed with period correct 40-year-old bias ply tires. A driver at the time would have had radials; in fact, the spare is a 1970's Firestone 500. The recall may still be valid on that one! The pictures shown of this car are just a sample. It takes time to load but there are multiple shots at varying angles. Some may be a little close but they do reveal an accurate time machine. This type of car is in a league all it's own and I for one can't afford the price of admission in this elite club. For fun, I sometimes tune in to the big auctions but don't take the prices too seriously as a market forecast. However, I will be very interested to see what this auction tops out at in today's prices.