This truck looks mint, and that's because it is! This 1979 Ford F-250 was purchased brand new in Missouri in 1979, driven to Illinois, parked in a garage, and there it sat until recently with 188 original miles on the clock. It has never been registered or had license plates on it. I will always wonder how vehicles like this come to find themselves in this sort of situation, and I would be curious to hear the story. The seller reportedly came upon it while searching for while looking for parts for a different truck, and rescued it from wherever it was hiding to bring it to light. Many thanks to reader Eric H. for sending this one our way! Find it here on eBay in Illinois with a $25,000 asking price.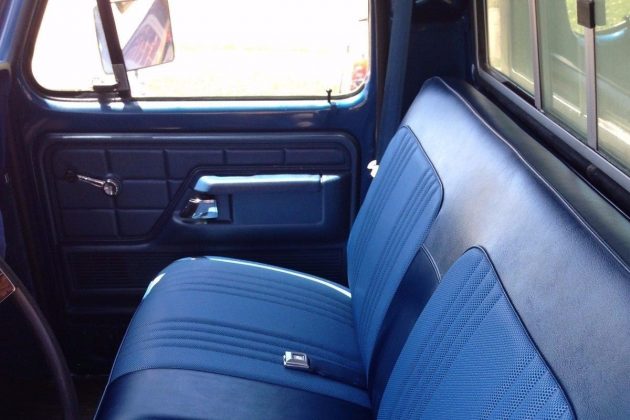 Though Ford isn't my go-to brand, I have always had a soft spot for 1978 and 1979 Ford F-series pickups, and this one is the first one I have ever seen that I could really see myself in. Besides, it's blue, and I will never not love blue vehicles! The seller states "The interior is flawless and still smells like 1979," and although I'm not exactly sure what 1979 smells like, somehow I'm sure that is a true statement. With only 188 miles, it is no wonder that this F-250 looks to be showroom fresh!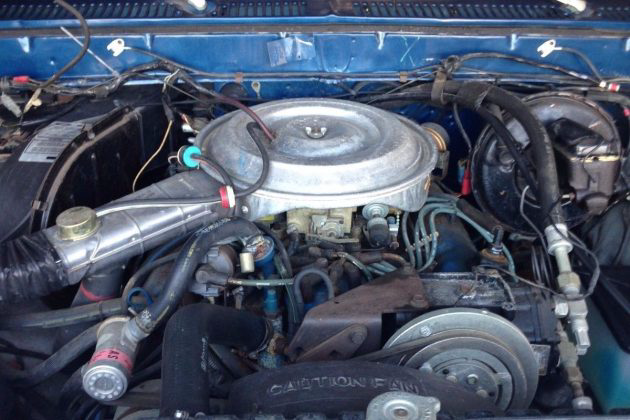 This F-250 is equipped with a 351 Ford V8 attached to a C6 transmission. Though it isn't the much larger 460, the 351 is still a pretty respectable source of power in a truck like this. It looks like some of the parts are showing their age, but the presence of all factory wiring, hoses, and the air intake tube is unusual to see and really makes this feel like a "new" truck. This F-250 has a locking hood, as well as all of the original assembly markings under the hood, on the dash, frame, and rear end. This truck is also sitting on its original Goodyear tires from 1979! From the ad, "Factory Hub Caps the still have the dated stickers on the inside that read Aug. 11 1979," which is just more proof of how untouched this truck is.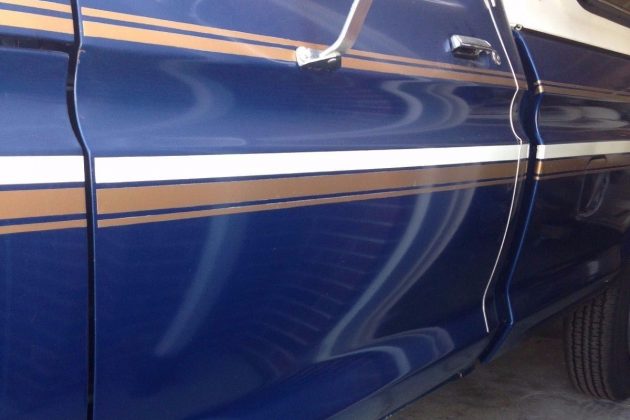 This close-up picture of the side of the truck show just how nice the body and paint is on this Ford. It has its original decals, paint, and factory undercoating. Somebody bought this truck because they liked the way it looked, and fortunately it is configured in such a manner that somebody else will likely do the same. This truck is as original as a vehicle can get, as it hasn't been driven enough for anything to have been changed! This might possibly be the lowest mileage 1979 Ford F-250 in existence, and may very well remain that way. Putting miles on this truck would be tough to do, and it may fair best in a collection of some sort. Would you drive it, or display it as it is?