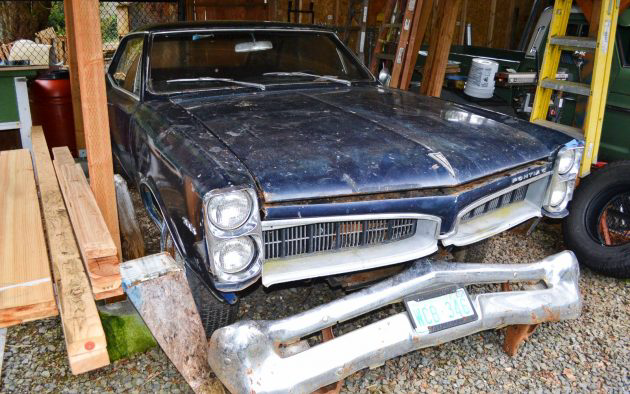 It's officially spring, the weather is nice, the flowers are blooming and the auction season has kicked off! Our friends over at Lucky Auctions are kicking things off strong this spring at their upcoming Spring Classic, with some really interesting finds, including a couple brass era barn finds! The auction takes place May 20th and 21st at the LeMay Marymount Event Center in Tacoma, Washington. You can see the complete list of cars here on Lucky Old Cars.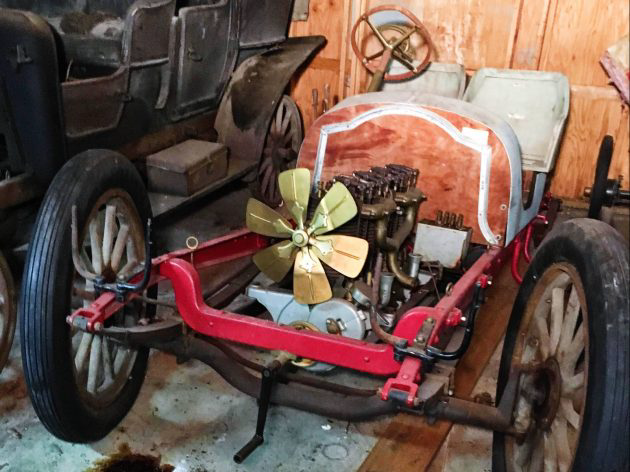 There's quite the mix of vehicles being offered, ranging from a Torino Cobra Jet to a 1945 Flxible Clipper Bus and even several Brass Era cars! Evan from Lucky Auctions shared some information about the Brass cars and they are quite the historic finds. What he had to say about them below!
From Evan – Legendary  Harold "Lucky" LeMay and daughter Debbie were the last luminaries to see these important artifacts in public view over 25 years ago. The Corvin collection included hot rods and brass cars which have been a piece of Tacoma history for the better part of a century.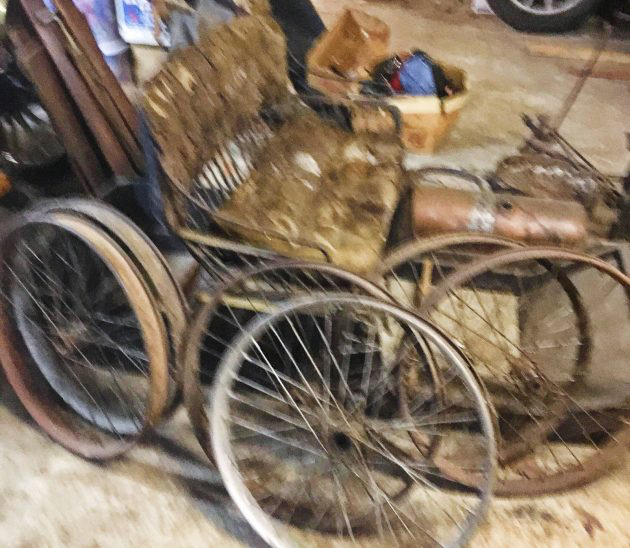 The three Aero Cars (1906, 1906, and 1907) are part of less than a handful known to still exist worldwide. The 1900 Locomobile and the 1915 Maxwell, also incredible, and rare indeed, historic horseless carriages deserving restoration and attention for their significance to the evolution of the motorcar.  All five are slotted to sell at the Lucky Collector Car Auction "Spring Classic" May 20th and 21st. The Maxwell, as well a ten from the LeMay Family Collection, are selling at NO RESERVE.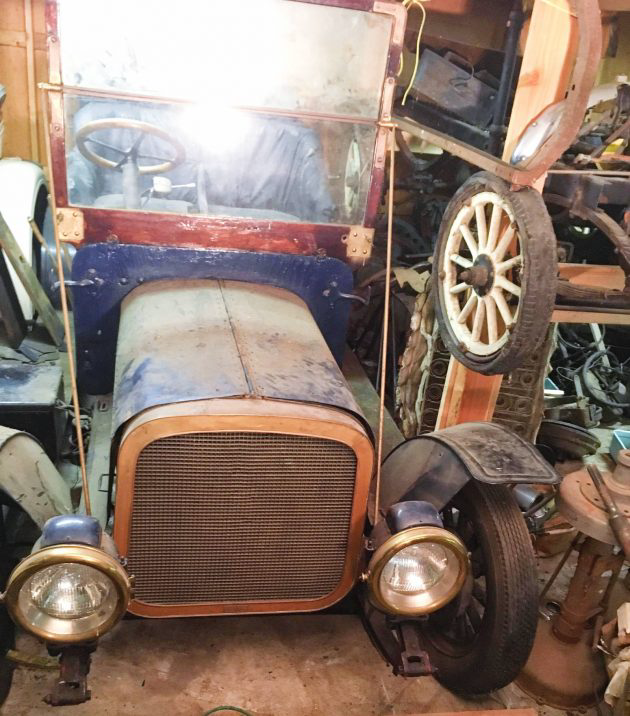 Harold LeMay was "Lucky"; and after Mr. Corvin passed in the early 90s "Lucky" came to help the widow value the estate.  Some 26 years later, the son has decided to let the relics go for sale.  Partial proceeds support the LeMay Family Collection at Marymount, one of the finest car museums anywhere in the country.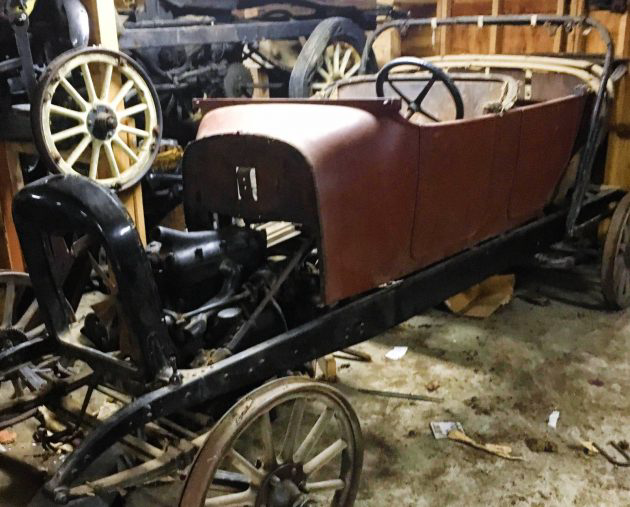 Lucky Auctions over 200 lots include exotic racing boats, rare and desirable motorcycles,  scooters, automobilia and hundreds of collector cars of all shapes sizes and ilks. Barn Finds is the first to report on the brass cars to be sold. Stay tuned next weekend as we photograph the cars coming out from their decades – long slumber.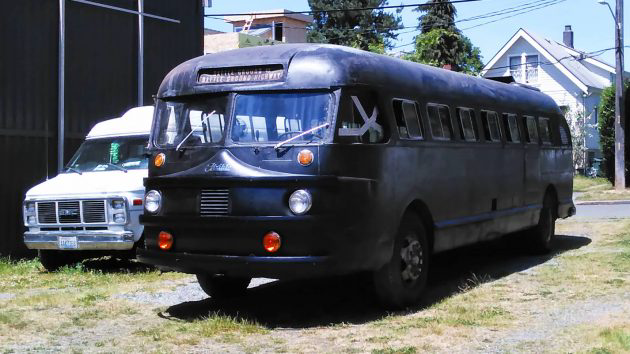 As incredible as the antique cars are, I'm just as excited about some of the newer vehicles that are going to be auctioned the same day! This Flxible Clipper is going to be a big project, but you just don't see buses like this anymore, so hopefully, someone save it! As for some of my other personal favorites, there is this sweet '69 Mustang Mach 1, a '68 Dodge Dart GTS, this '87 Ford Bronco, and a 1940 American Batam that is being offered without a reserve.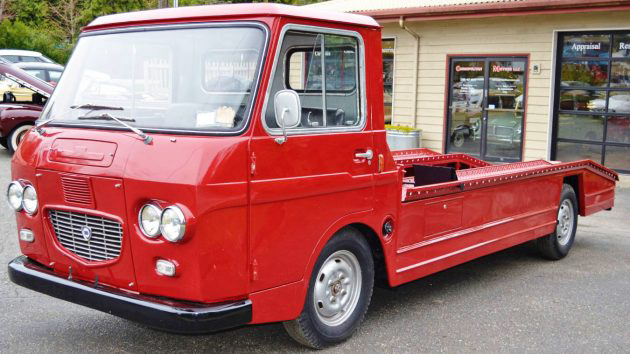 The Clipper Bus is definitely interesting, but if I were going to come home with a big rig, I think this Lancia Superjolly Autotransporter would be the most useful. How cool would it be to pick up barn finds with this truck? And given the Lancia styling, it would probably get just as much attention at car shows as the car it hauls! It makes me think of the Mercedes Transporter, only cheaper and less aerodynamic. It's front wheel drive, so working on it might be interesting, but it would look great with an Italian sports car loaded up on the back!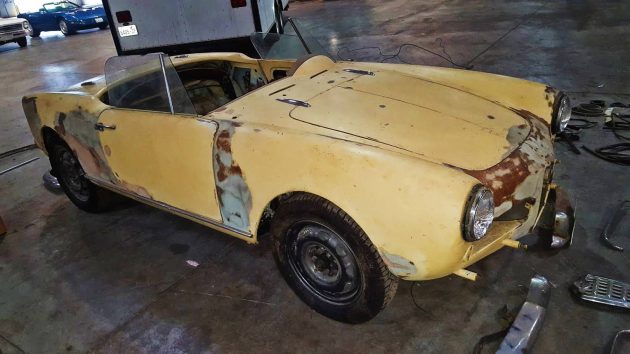 And it just so happens there are a few Italian sports car to be auctioned the same day, so you could buy the Superjolly and one of the cars and go home with quite the pair! This Alfa Giulietta Spider project would look especially good loaded up on the Lancia. It needs a full restoration but rolls and appears to come with spares. If it is a bit too rough for your tastes or just want something shinier to haul around, there is a sweet little Fiat 850 Spider, a 1969 Lancia Fulvia 1.3 S or a Fiat 500 with the Abarth style treatment. Personally, I'd go with the Fulvia 1.3 S, but that's just me!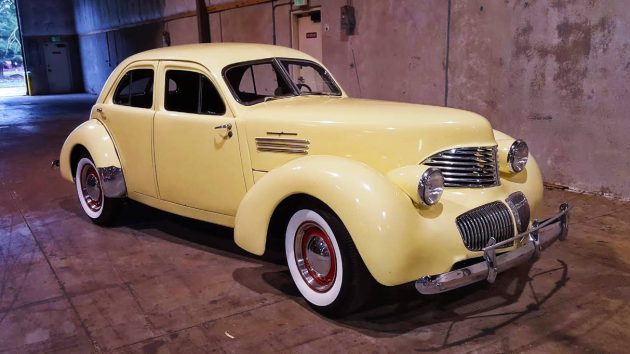 If you are more into American Classics, there are plenty of options on that front. I'm a huge fan of this supercharged Graham Hollywood. It's said to need a restoration, but it actually looks to be in nice shape. I think a good cleaning and a tune up is really all it needs to be a driver. I know I'd enjoy driving it, how about you?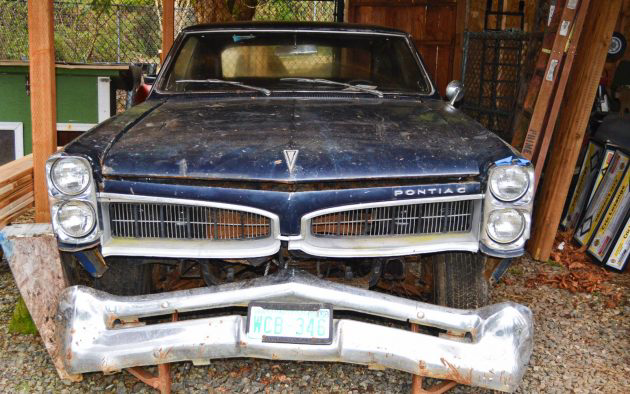 There really are a lot of interesting cars scheduled to cross the block at this auction, so this will be the last one I'm going to feature, but be sure to take a look at the rest of the catalog! This '67 Pontiac LeMans might not be a GTO, but the body looks straight. It's missing its original drivetrain and does have some rust, but it is a bucket seat car. If you can get it cheap enough, it would make for the perfect car to upgrade or turn into a GTO clone. Personally, I'd leave it badged as a Lemans, but install a 389 from a GTO with a 4-speed.
Special thanks to Evan and all the good people at Lucky Auctions for sharing this even with us! So who here is planning on attending this auction?