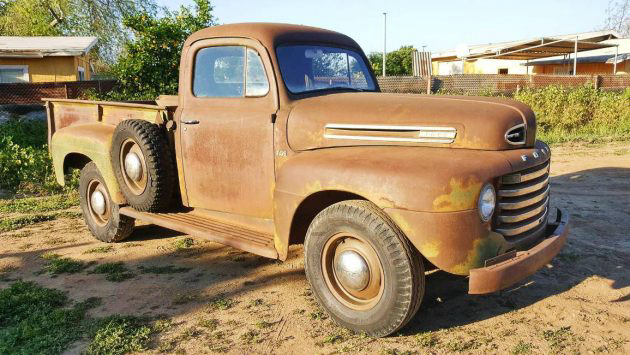 This 1949 Ford F68, or F3 for us Americans, was ordered by the Canadian Military back in 1949. It has seen just 30k miles since new, well at least that's what the seller claims. As you can see, the exterior has suffered from years of exposure to the elements, but these trucks were so well built that I don't actually see any alarming rust. It apparently was sold to a farmer after it retired from the service and it subsequently received the typical work truck upgrades. It's currently in Norco, California and is still running and driving, likely much the same as it did back in 1949! You can find this great old work truck here on eBay with a current bid of $6,500.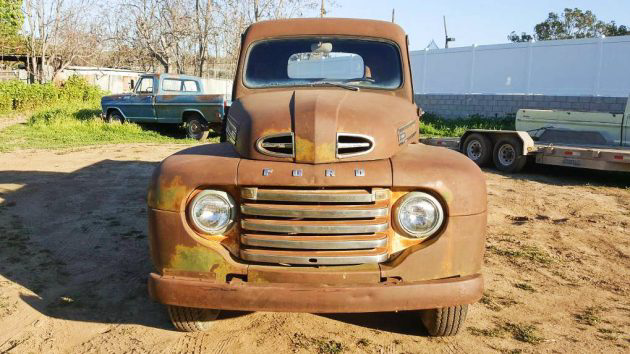 I've said it before and I'll say it again, I love the looks of these '40s Fords. The grille and shape of the fenders just work so well together. This one would look great with a new paint job, but if you are on a budget, you could actually leave the exterior as is for the time being. It would probably start more conversations as is than it will once it's restored! I'll leave deciding what to do with the exterior up to the next owner.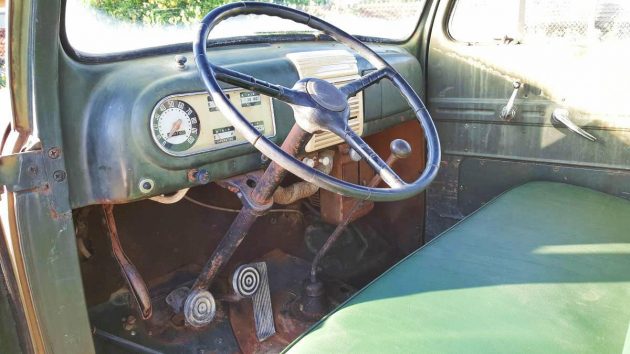 The interior has clearly had some work done already, but it looks to have been limited mostly to just cleaning it up and installing a new seat cover. Again, it could be used as is just fine or it could be fully restored. I see some rust on the floors, but I don't see any daylight, so that's a good sign!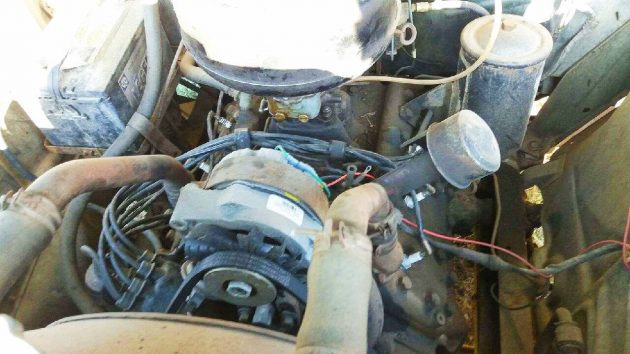 The original flathead V8 is said to be in good order. We don't get many photos of it, but it looks like it has had recent service with a new alternator and some new wiring. These are easy engines to work on, so it shouldn't be difficult to keep it on the road.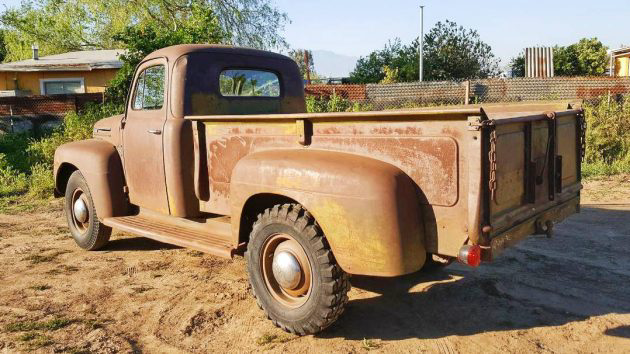 Every time I come across an old truck like this, it makes me want to buy one. I know they aren't that fast or even that nice to drive, but they are so great looking and would make for one awesome parts hauler. I'd remove the PTO and hoist, treat the exterior with Waxoyl and drive the heck out of this old rig. How about you?