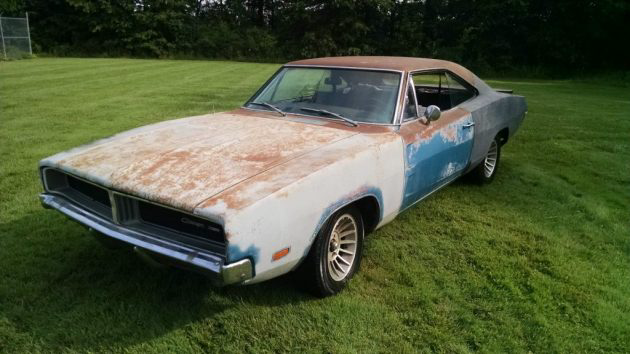 If there is one thing I like to think I know a lot about, its B-Body Mopars! I love the whole lot of them, Chargers, Coronets, Roadrunners, etc. The 1969 Dodge Charger is likely the most coveted 1960's era Chrysler products, second only to Superbirds/Charger Daytonas. A 1969 Dodge Charger in true project for is quite the elusive creature, as most of the 1969 Charger projects I come across are basket cases that have only been promoted from parts car status because of the constantly rising interest in them. Although this particular Charger is a diamond in the rough, it is a diamond nonetheless! Find it here on eBay with a hefty asking price of $23,495.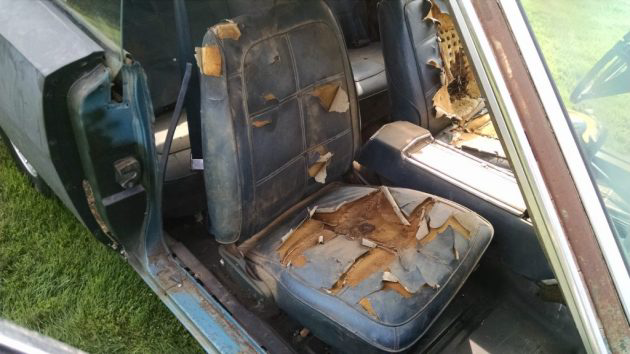 Although the interior of this Charger is rough, it looks to all be there in some way, shape, or form. Many of the less expensive project Chargers available lack lots of components, and what makes this car a good starting point is that most of the parts look to be in place. The seller, an Ohio-based dealer, notes that although they are the third titled owner, this car was purchased from the original owner. Although you may be the fourth titled owner to this car upon purchasing it, I am a firm believer that if you are the second person to make good use of it, you are equivalent to being the second owner. The floor pans need some work but are mostly rust-free. Unfortunately, the seller states that the fender tag and build sheet are not with the vehicle, thus it would be difficult to determine what options it originally had. From an optimist's point of view, this car is a blank canvas waiting for you to make it whatever you want!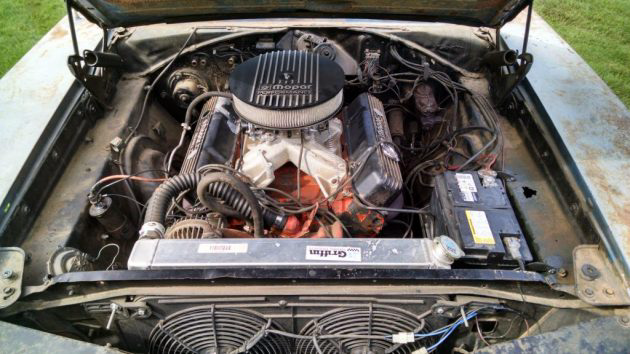 Under the hood is a 440 hooked up to an A-833 4-speed manual transmission, both of which are unsurprisingly not original to the car. The seller claims this car runs and drives, and includes a video in the ad to support said claims. It looks like there may be a host of new parts under the hood, meaning that the drivetrain may not need a lot of work. As with most Mopars and all B-Bodies, it will need some metal work to be nice again. Once again, though there may be missing pieces, this Charger is largely complete and the fact that it runs and drives just adds on to the value.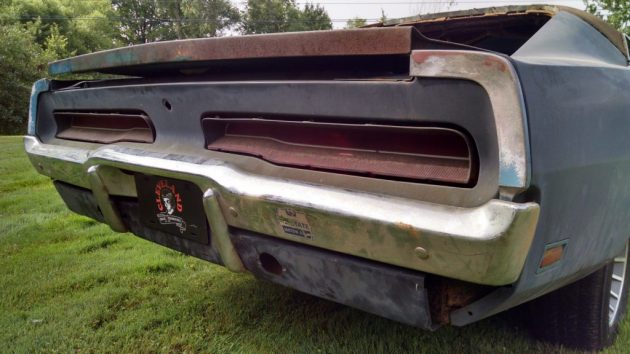 This is not a rear end I shall soon forget! I grew up watching the Dukes Of Hazzard (I own every season on DVD), and the taillights on a '69 Charger are like a familiar face. With the prices of these cars rising every day, this could be a good chance for an enthusiast like myself to get their hands on a straightforward project. It looks as if both full quarters have already been hung, which could be really good or really bad. A skilled metal-worker could have this car looking nice soon enough, and with all of the sheet metal available through various vendors, all it requires is skill, time and money. In a sea of General Lees, you could be the Charger that stands out because its the color you liked and built the way you wanted! Though it isn't cheap, and needs some work, the next owner could still come out ahead. Cash or pass?