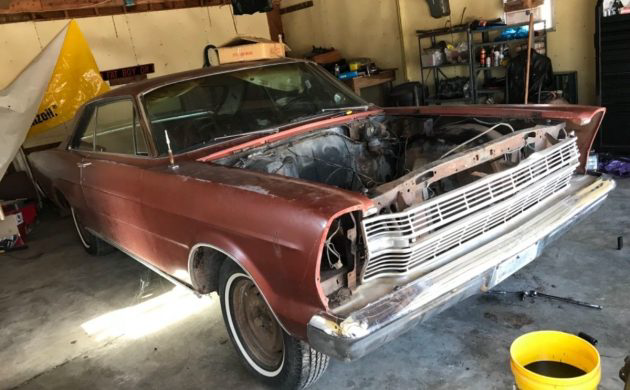 Sometimes a simple, straight up listing is with a very obvious car is nice to come across. This 1966 Ford Galaxie project car has a clear title, no VIN listed, and a claimed 153,000 miles if that is important. The auction has a starting bid of $299.99 or a buy it now of $1,000. You can view it here on eBay.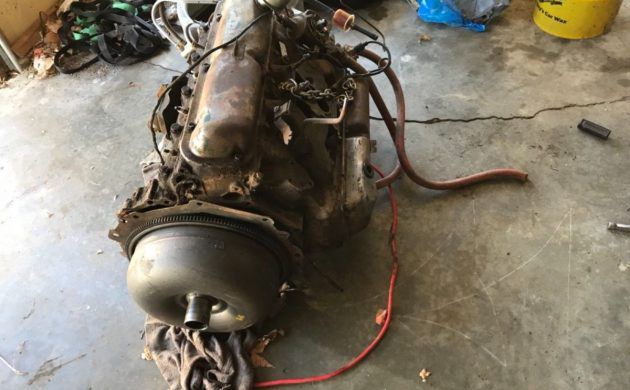 The engine and transmission are both out of the car. The engine is in need of a rebuild and is a 289 V8 connected to a Cruis-O-Matic transmission. In the listing, the seller is honest enough to mention that the frame is un-usable and that a replacement frame should be in order. According to them, that is a common issue on these cars.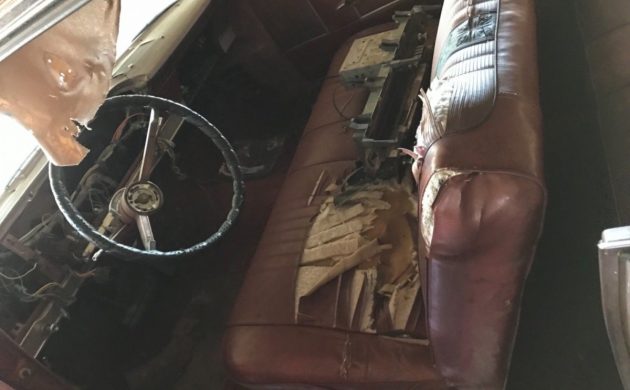 The interior needs work. There are pieces and parts to start with, but none of the material is in suitable shape for sitting. An abundance of parts also come with the car and there are only a few things missing, such as some smaller pieces and emblems.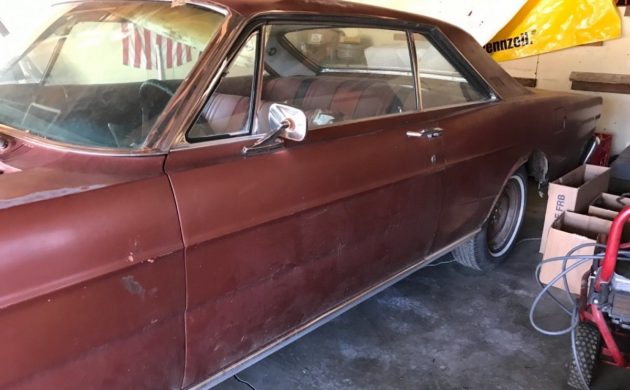 Little is left to be said about the car or listing. Pictures provide evidence of the condition of the car and you will want to consider messaging the seller any questions you have. It is hard to say why this has not sold yet, so there might be something that is keeping buyers away. Either that or they just want to swoop in last minute for a great deal.